Time will Show by Pam Rehm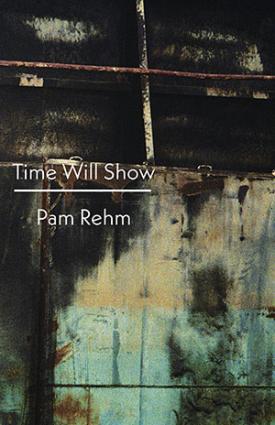 "Poetry is the antagonist of denial. Complicating the familiar world purely with the evidence of eye and insight, it insists upon the Spirit of things, even as life desolates our spirits with coarse familiarity. Pam Rehm, in this magnificent book of Showings, reveals new content and new contours in the breaking day. Her voice is a guide and guarantor."
--Donald Revell
""Love is not consolation," writes the philosopher Simone Weil, "it is light."
 

Time Will Show

 
shows to what degree that revelatory claim is right. "Suspended between / patience and language," Pam Rehm returns us, poem by necessary poem, back to the true and ordinary rigors of poetic attention—true because they usher us into the various forms of daily intimacy, ordinary because her slow engagement with life itself realizes a soul lurks in all things of this world, and nothing can be discounted. To see ourselves as a part of the world rather than apart from it means we must, as this poet does, "Notice everything / Understand little." Then the tender heart grows woundable again, then innocence persists in the daily patterns—turning off a light to go to bed, waking to the light that turns itself on. The sun is one such light. So is love. And when here "Love goes deeper down," we find ourselves in luck, for the poet has a lantern to guide us in, the kind light of these brilliant poems." —Dan Beachy-Quick.
Join the Poetry Book Society for 25% off all books