Time Matters by Julie Ann Gilligan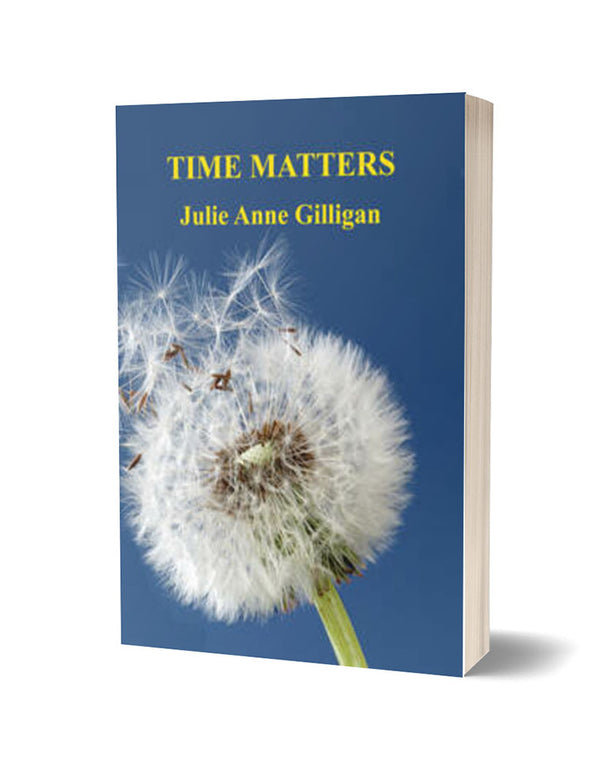 "Julie Anne Gilligan is one of those highly accomplished writers who has the infinite capacity both to delight and surprise. As the title suggests here we find her riffing playfully on the theme of time. Whether she is writing from the perspective of a Roman soldier, or recreating the fifties, or reflecting on the end of time, reading this collection will be time well spent."

          Nigel Kent, poet and reviewer
"​Intelligent, poignant, playful, accomplished, wide-ranging, thought-provoking, this wonderful collection by Julie Anne Gilligan is all these things. Inspired by pensées ranging from Edmund Burke to Mehmet Murat ildan, her poems offer reflections on that most slippery of constructs, time. Gilligan's sharp observation illuminates both the general and the specific. Her deftness with poetic forms, her wit, insight and precision make this a collection to return to — time and time again."
Olga Wojtas
, writer and novelist
"I adore this poetry collection; Julie Anne Gilligan doesn't just deal with time in the sense of the clock going around, or occasionally seeming to take forever to move to an awaited hour. She also engages with the way time amounts to history, acutely aware of the impermanence of things, people and empires. There is huge intelligence at work in these poems, but it wears its knowledge lightly. Julie Anne Gilligan's wit draws the reader in and makes the heavy seem light while she never placates us with easy consolations."
  Kevin Higgins
, poet, essayist and reviewer
Join the Poetry Book Society for 25% off all books