Thin Slices by Caitlin Stobie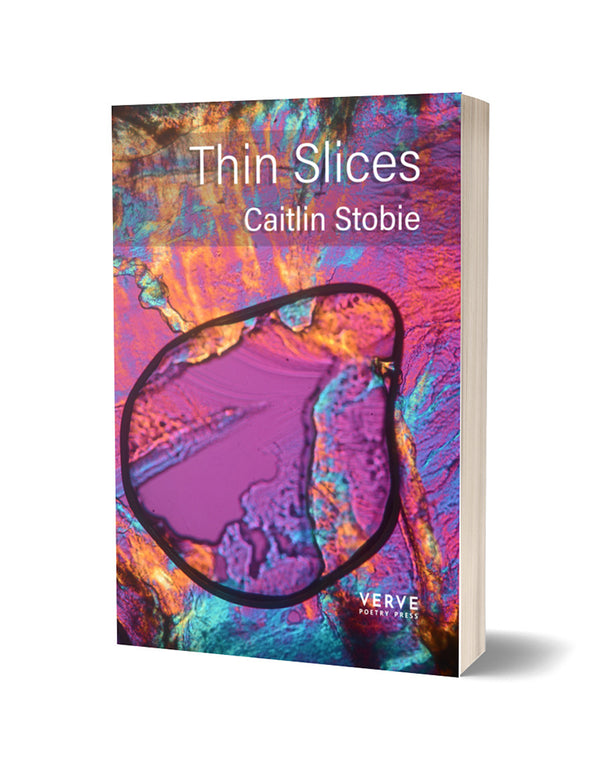 Thin Slices is an explosive collection of experiments in poetry, psychology and science. Flitting between lightness and the literary, Caitlin Stobie explores womanhood and the environment through a multitude of tiny worlds.

Set between South Africa and the United Kingdom, each poem acts as a slide containing colourful landscapes and characters. Thin Slices portrays difficult relationships – with ethics, with eating, with reproductive medicine – but cuts through the simple role of victimhood. Rather, these poems ask what it means to relate to others: to guilt inherited from grandmothers, to a blade of jealousy reflected by lovers' eyes, to violence seen in companion species.

Caitlin Stobie tends to animal, vegetable and mineral forms in these poems that demand careful attention to what we see as both human and natural. In this eagerly-awaited debut, the personal is not just political but ecological, too.
'These poems glow like a nighttime bridge in a great city-port, or like the imagining of a Dutch master painter, or like the bioluminescence of life-forms known dearly by scientists. They are beautifully intelligent, and seem to grow into being as they are read. Stobie's lyrical and visual craftsmanship gives these poems strong force, gently applied. A child's trip to the aquarium, a lover's memory spanning oceans, the troublesome and glorious business of leaky bodies: in each scene and situation, the poet tendrils and tunnels a kind, startling way.' – Anthony Vahni Capildeo
Verve Poetry Press
Join the Poetry Book Society for 25% off all books