They by Arvis Viguls, trans. Jayde Will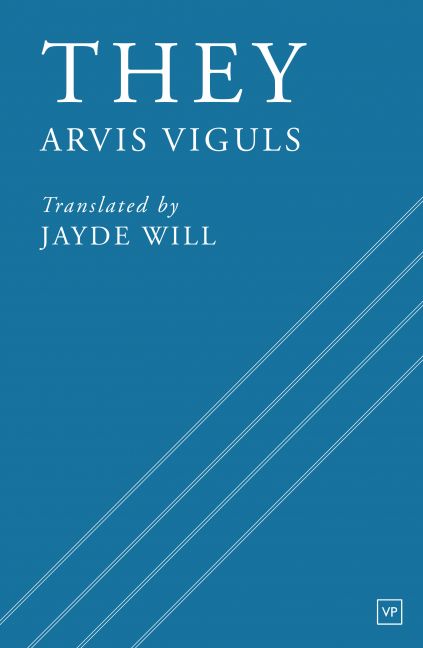 They
 is the first English-language collection from award-winning poet Arvis Viguls. One of the most prominent voices in 21st-century Latvian literature, Viguls' three collections to date have garnered several national prizes, and in 2017 he was named as one of Literature Across Frontiers' "Ten New Voices", a scheme intended to find "the most interesting writers working in Europe today".
His work has been translated into more than twenty languages, with full collections published in Spanish, German, Serbian, and now – thanks to the thoughtful translation work of Jayde Will – English. Readers encountering his work for the first time will encounter moments of reality too strong to be stored on film, the body as a book written in scars, truths only seen on the face of a sleeping man, and question marks sharpened like knives. They will visit the hairdressers, the laundrette and the dentist, and in each place find profound insights into the human condition.
Filled with beauty, sorrow and yearning, this is poetry that both transcends and honours the time, place and language of its creation – and is now set to be enjoyed by readers throughout the English-speaking world.
Join the Poetry Book Society for 25% off all books