These Mothers of Gods by Rachel Bower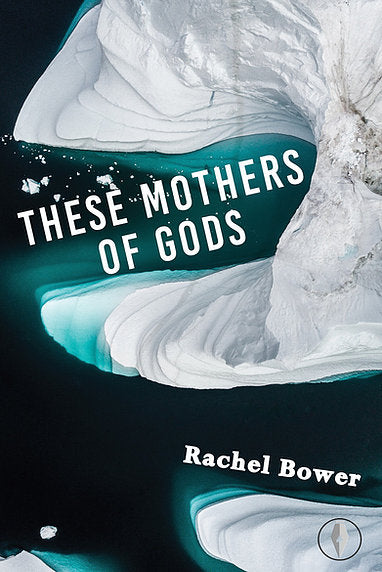 This poetry collection seeks to recover the lived experiences of women who have often appeared only fleetingly in official histories, and also pushes towards a more expansive understanding of 'motherhood', inclusive of broader urgent issues about gender and our collective responsibilities for lives, environments and natural worlds.
"She has birthed a creature of the deep. Curled grace unfurling, starfish hands circling. The conductor of waves, doctors, tests. She harvests red algae, kneads little loaves of laver bread."
Advance Praise;
"In Rachel Bower's powerful new collection, you will find mothers displaced, mothers deceived, mothers labouring to stay sane and alive. But woven amongst any vulnerability is a fierce celebration of the mother-body, opened up to prove the unique and complex 
stories each one holds. I am grateful to Bower for finding these women - historical, biblical, autobiographical – and offering me such inventive, arresting poems, brim-full with blistering truths."
- Rebecca Goss, Poet
"Powerful, compelling and exquisitely crafted, These Mothers of Gods is a tour-de-force of female-focussed storytelling."
- Teika Marija Smits, Writer and Editor
"Rachel Bower's poems show us mothering as we've never seen it before, through time, history, and mythology. The collection centres the voice of the other, while conveying poignant experiences of joy, elation, triumph and hardness. These image-rich verses are poems of intense curiosity and beauty."
- Jason Allen-Paisant
Join the Poetry Book Society for 25% off all books