These are the Hands: Poems for the Heart of the NHS ed. by Debora Alma and Katie Amiel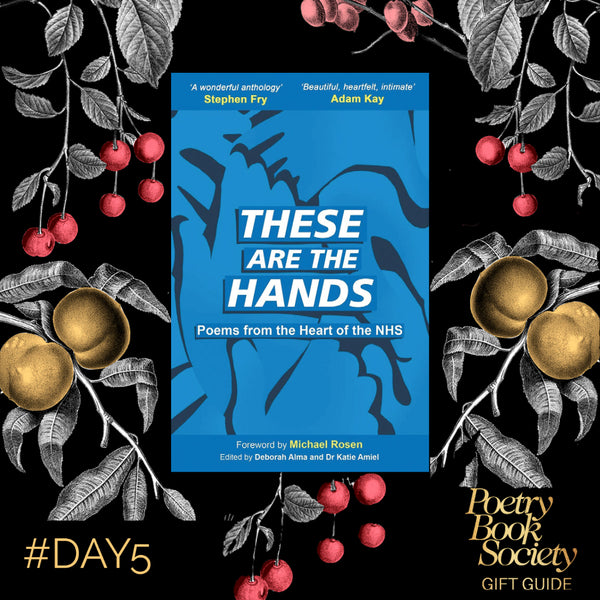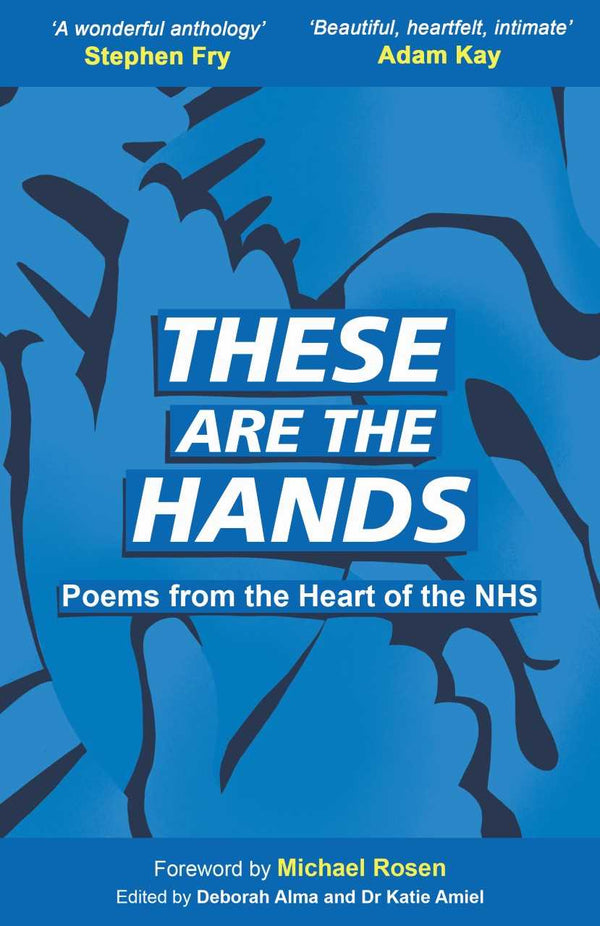 Poetry BY STAFF OF NHS
Edited by "The Emergency Poet" Deborah Alma, and Hackney GP Dr Katie Amiel.
All proceeds from this book will go to NHS Charities Together which supports over 135 official NHS Charities raising money for NHS hospitals, ambulance services, community and mental health services across the UK.
This anthology offers a unique insight into the real experiences of the people at the heart of the NHS – from the student nurse at the start of his career to the heart surgeon on the eve of her retirement. We also hear the stories of those whose vital work is often unseen and unsung from domestic cleaning staff to sign language interpreters. The poems offer unflinchingly honest and intimate accounts from the people who care for us from the moment of birth to the end of life. In crystallising the most beautiful and painful moments of being human, they speak directly to universal experiences.
Above all these poems are about our shared humanity. They are about the compassion and care that lie at the heart of the NHS and in all our lives. They also serve as a stark reminder of the human cost of trying to offer compassionate care in a system that is underfunded and understaffed, and the importance of showing the same compassion and support to the staff we depend on to hold the NHS together.
Leading UK poets have donated poems to this anthology including Michael Rosen, Roger McGough, Lemn Sissay, Sabrina Mahfouz, Kate Clanchy, Sam Guglani, Charly Cox, Molly Case, Wendy Cope and the estates of UA Fanthorpe, Dannie Abse and Julia Darling.
'A wonderful anthology to celebrate the NHS, which is itself the best poem a country has ever written' - Stephen Fry
'Every ward and waiting room should have a copy' - Simon Armitage
'The very heart of who we are and what we are here for. An exciting and wonderful book' - Michael Rosen
Join the Poetry Book Society for 25% off all books