The Woman with an Owl Tattoo by Anne Walsh Donnelly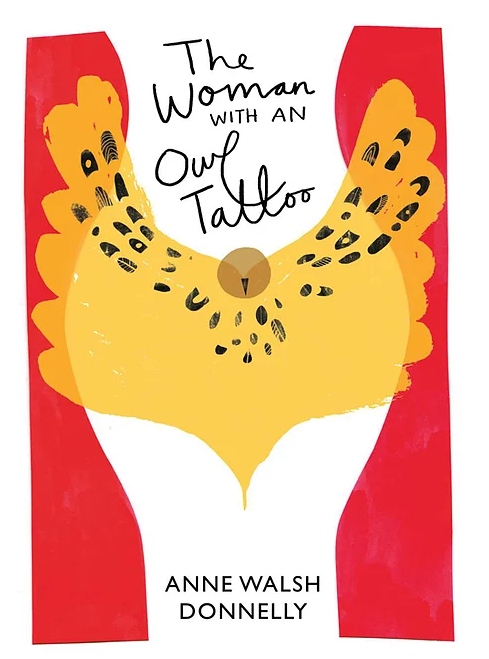 This life-affirming poetry collection reflects on the author's growth since the ending of her marriage and what it means to unearth one's true sexual orientation, in mid-life. Anne Walsh Donnelly's intimate exploration of sexuality and identity is both brave and touching, marking this debut collection as a triumph.
"Anne Walsh Donnelly is by far the most daring poet to emerge in Ireland of late. The starkly honest and overt sexuality which pervades Anne's poetry make the work of pretty much all her contemporaries appear repressed and backward-looking in comparison. This publication would certainly have been banned in the Ireland of the past. Indeed, she is one of the few poets around whose work has the glorious ability to get moralistic, supposedly liberal eyebrows twitching. Anne's poems are pretty perfectly formed hand grenades which she tosses about the place with abandon while maintaining a deadpan face. I think this publication is the beginning of something great."
Kevin Higgins, Author of Song of Songs 2.0: New & Selected Poems (Salmon Poetry, 2017).
Join the Poetry Book Society for 25% off all books