The Voyage of St Brendan by A.B. Jackson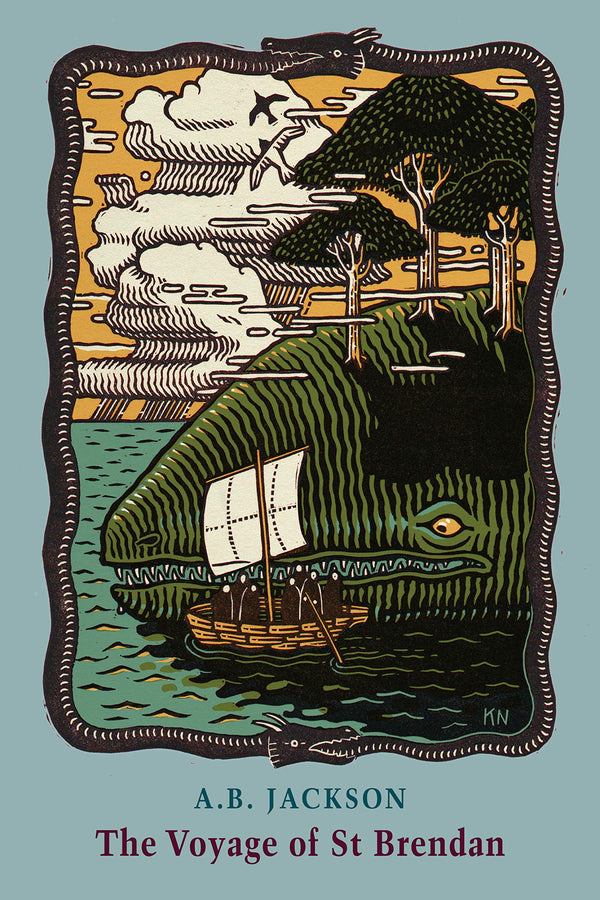 In The Voyage of St Brendan, A.B. Jackson tells the tale of the legendary seafaring Irish abbot in poetry and prose. After burning a book of fantastical stories, Brendan is compelled to sail the ocean with a crew of six monks in a leather-skinned currach; his task, to prove the existence of wonders in the world and create a new book of marvels. Discoveries include Jasconius the island-whale, a troop of Arctic ghosts, a hellmouth of tortured souls, a rock-bound Judas, and the magical castle of the boar-headed Walserands.


Although the roots of this legend lie in early Irish immrama and the Latin Navigatio Sancti Brendani Abbatis of the ninth century, Jackson has taken the fourteenth-century Middle Dutch version of Brendan's voyage as the template for this engaging and spirited interpretation, making it recommended reading for scholars of medieval literature and lovers of fantasy adventure alike. The book includes a series of black and white linocuts by the American artist Kathleen Neeley.
Join the Poetry Book Society for 25% off all books