The Unmapped Woman by Abegail Morley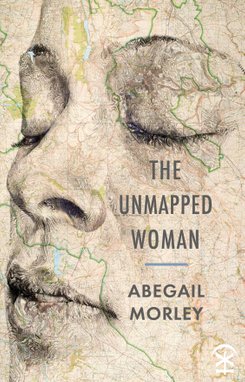 This deeply moving new collection from Abegail Morley explores the altitudes of trauma, mapping the stark new territory that loss leaves behind, where the landmarks of absence overfill with memories, where the missing loom large, casting their unshifting shadow.
Several lives and life-changing themes cross paths in this clear-sighted and profound book, and Morley's adept and courageous poetry guides us through the wooded shades and raw coastlines, dauntless: "Bear with me. I can take nature let wind whip our faces". From the hollowing of the empty place and the five stages of grief, these resolute poems with their mettle and wholeheartedness, chart their remarkable, bold course towards the voicing of a song, the light of the next day.
"In The Unmapped Woman, Morley writes with astonishing technical virtuosity as she searches for recovery through art. As in her previous poems, water is a recurrent motif and the emotional core of the collection. Narrative and emotion are compressed within the single telling image, and the spaces between words, lineation and enjambment recollect the lost presence from where the poems emerge. George Eliot reminds us that 'there is a great deal of unmapped country within us which would have to be taken into account in an explanation of our gusts and storms'. If Eliot seems to imply that what is most distinctive remains hidden, Morley speaks in a voice that is eloquent and precise as she seeks to understand what happens to the vanished." - Nancy Gaffield
"Abegail Morley is a natural poet. Each poem seems exhaled in a single necessary breath as she unflinchingly addresses traumatic events. Her language is fresh, fluent and unadorned, with strikingly accurate images, and endings that make the reader re-consider the whole poem. The loss of a baby, suicide of a loved one and the concomitant depersonalisation of the self that dealing with such grief brings is covered with a magical lightness of touch. This is a highly talented, original voice well worth listening to." - Patricia McCarthy
"The Unmapped Woman transports you deep under the surface of a life, to places too often skimmed. In it we find the grief we wear like a sweater that "I can't quite bear to take off because each stitch yearns / for the next and the next and there's no more next to give" ('Bereavement'), the fragile expectancy of motherhood in which, "I don't know / which one of us is the honey, which the bee, / or who has the nectar we drink so deeply." ('Daughter Bulb'), the ghosts that haunt us, and the beauty that ambushes us "in sun-trapped dust, gleam like a glassy far-off sea" ('A Rough Guide to Grief: after reading the leaflet'). This collection, its probing intensity, is reminiscent of contemporary American masters like Louise Glück, Sharon Olds, and Carolyn Forché, yet decidedly British in tone. Morley knows exactly what she is doing here. The work stays with you, like "the way he planted a word in her mouth / to germinate after he'd gone." ("The hollowing of the empty place") These are poems to live with--tight as the skin of a drum." - Robert Peake
Join the Poetry Book Society for 25% off all books