The Thirteenth Angel by Philip Gross
PBS Recommendation Winter 2022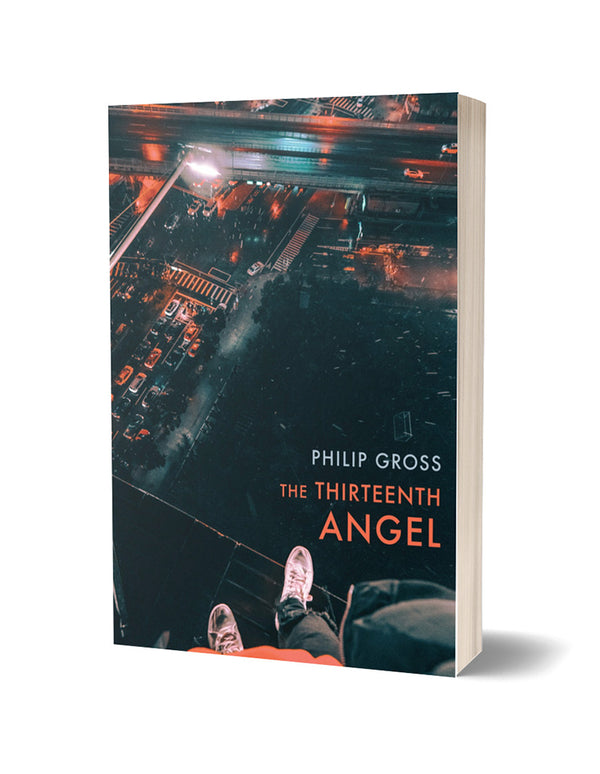 With each new collection, Philip Gross' poems extend their conversation between the metaphysical and the acutely physical. His sequences in The Thirteenth Angel scan from moment to moment like flickering needles, registering stress patterns in the world around us – ebbs and flows of weather or events, in our own bodies, in the city streets before and after the pandemic, or on the autoroutes of Europe with their undertow of human flight. If there are angels, they are nothing otherworldly, but formed by angles of incidence between real immediate things, sudden moments of clarity that may disturb, calm or exhilarate.
The Thirteenth Angel is Philip Gross's 27th book of poetry, and his 12th from Bloodaxe.
'Moving from island to island, continent to continent, Between the Islands is concerned with memories, with resonances throughout time, but also with emergent dangers; ecological fears and the rising islands of refuse accumulating in our oceans.' – Poetry Book Society Bulletin, Spring 2020
'For all the book's concern with the insubstantial and the disparate, at the end we find another way of looking at our presence in the world: the human body-and-soul as a form in which life is caught… A Bright Acoustic is a deeply interesting book, intellectual and playful while at once lyrical and sensitive.' – Anna Lewis, Wales Arts Review
'The two sites of metaphysics – the edge of the self, and the edge of the sensory world – converge in the final sequence of the book, which is also the title poem.' – Seán Hewitt, Poetry Ireland Review [on Between the Islands]
'A powerful and tender successor to the T.S. Eliot prize-winning The Water Table… The writing is sinewy, urgent and resourceful. This poet is a master of form, deploying his visual and aural patterns for emphasis, as if the page were a musical score… The collection evokes an essence of what it is to be human, the sense of both wonder and estrangement, our place within science, the sheer oddness of who we are. Deep Field is as strong in celebration as in lamentation. With language as its theme, it soars linguistically.' - Michael Symmons Roberts & Moniza Alvi, PBS Bulletin, on Deep Field
'The interplay and tension of the tactile and spiritual makes this such an enlightening and rewarding collection, drawing you in with something familiar only to heighten the experience with unacquainted thoughts.' – Glen Wilson, The High Window  [on Between the Islands]
'At the heart of all of Gross's collections has been his deep enquiry into and fascination with the nature of embodiment and existence – what water is and does in The Water Table, the role of language, and speech especially, in identity and the self in Deep Field and Later. Now in Love Songs of Carbon Gross tests and feels his amazed way through the mysteries of the multiple manifestations of love and ageing… Such exactitude of feeling and image is typical of all Gross's work, and no less inventively in this new collection. Characteristic too is his focused, sustained approach across the whole book: Love Songs of Carbon asks to be read as a song-book, to use the terms of its presentation, curated for the reader to turn and return to. From poem to poem, pace and metrics quicken and still and quicken again as the book progresses.' – John Burnside & Jane Draycott, PBS Bulletin
Bloodaxe Books
Join the Poetry Book Society for 25% off all books