The Taste of Steel, The Smell of Snow by Pia Tafdrup trans. David McDuff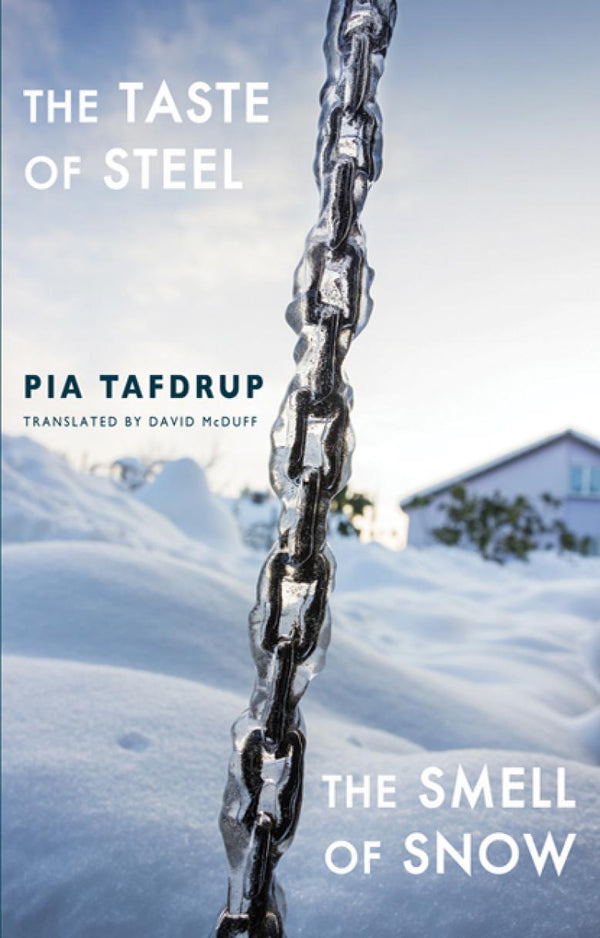 Pia Tafdrup is one of Denmark's leading poets. She has published over 20 books in Danish since her first collection appeared in 1981, and her work has been translated into many languages. She received the 1999 Nordic Council Literature Prize – Scandinavia's most prestigious literary award – for Queen's Gate, which was published in David McDuff's English translation by Bloodaxe in 2001. Also in 2001, she was appointed a Knight of the Order of Dannebrog, and in 2006 she received the Nordic Prize from the Swedish Academy.

The Taste of Steel and The Smell of Snow are the first two collections in Pia Tafdrup's new series of books focussing on the human senses. While taste and smell dominate, the poems are equally about the way of the world and the losses that people sustain during the course of their lives – the disappearance of friends and family members, but also the erosion of control of one's own existence. The themes of ecology, war and conflict are never far away, and there is a constant recognition of the circular nature of life, the interplay of the generations.
Pia Tafdrup's previous series of themed collections was The Salamander Quartet (2002–2012). Written over ten years, its first two parts were The Whales in Paris and Tarkovsky's Horses, translated by David McDuff and published by Bloodaxe in 2010 as Tarkovsky's Horses and other poems. This was followed in 2015 by Salamander Sun and other poems, McDuff's translation of The Migrant Bird's Compass and Salamander Sun, the third and fourth parts of the quartet.
Join the Poetry Book Society for 25% off all books