The Silence by John Greening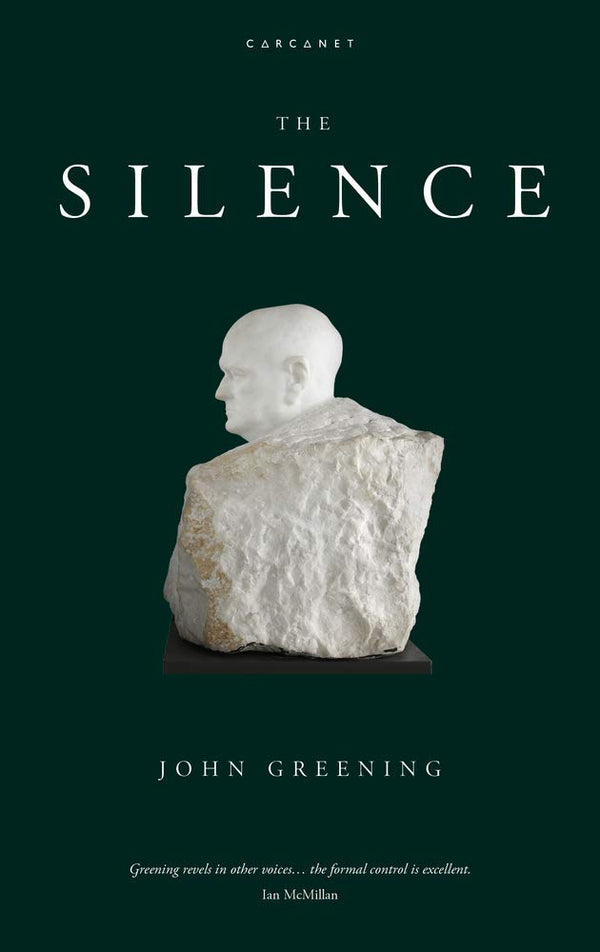 The title poem of John Greening's The Silence is a meditation on Sibelius and the thirty years he spent grappling with an eighth symphony that he eventually burned. The poem is emblematic of a broader concern with the mystery of the creative process, explored in the work of other artists but also grappled with first-hand, in the composition of poems. 

Death, that most emphatic of silences, is a recurring theme; but so too is the bright potentiality of the unknown, the beyond. A tribute to the late Dennis O'Driscoll is, among other things, a bold meditation on hope. Elsewhere, Greening visits the Peak District, the Ancient Egypt of Nebamun, Sibelius's Finland, and the vanished settlements beneath Heathrow Airport, listening to the strange music each place contains. Along the way are poems on trees, penny coins, Hilliard miniatures, a coal bunker, a totem pole, the X5 bus route, and migrating geese.
Join the Poetry Book Society for 25% off all books