The Prettyboys of Gangster Town by Martin Grey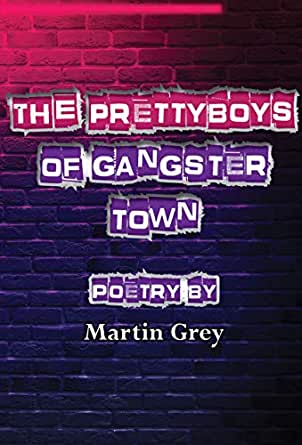 The Prettyboys of Gangster Town is about the connections we attempt to form with others, from the hopeful to the helpless, and how these relationships change. Martin Grey explores growing up through time, circumstance and by growing out of 'masculinity'.
Martin is an experienced and active Nottingham based poet and event organiser who performs extensively across the Midlands, the Edinburgh Fringe and Berlin, winning the 2018 Southwell Folk Festival Slam. He has supported several nationally renowned poets, including Jess Green and Dominic Berry.
"Martin makes the ordinary extraordinary, turns the mole hill into the mountain." - Sophie Sparham, Performance Poet

"The Prettyboys of Gangster Town is an open-hearted, compassionate debut collection from Martin Grey. These poems are wistful, warm and highly emotionally-engaging, articulating the joys and pitfalls of modern life from a number of different perspectives, while always remaining true to Grey's distinctive poetic style. There are some real gut-punches in this collection too - all life is laid bare with a beautiful eye for the details - but at its heart, this is a book all about empathy."- Leanne Moden, Poet and Performance Artist
Join the Poetry Book Society for 25% off all books