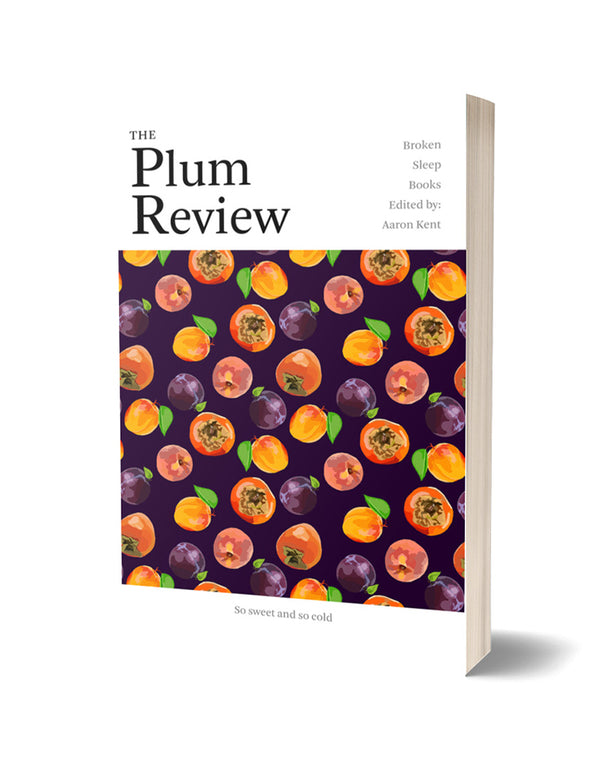 The Plum Review collects work from a selection of brilliant contemporary writers, responding to William Carlos Williams' poem 'This is just to say'. Ranging from political anger, to mid-00s pop music references, this anthology promises to be an engaging, sweet, cold read.
Contributors: Hollie McNish, Ross Sutherland, Vahni (Anthony Ezekiel) Capildeo, Ian McMillan, Alice Kinsella, Gita Ralleigh, Sam Riviere, Yousif M. Qasmiyeh, Jenna Clake, Aaron Kent, Will Harris, Maria Sledmere, Andrew McMillan, Taran Spalding-Jenkin, Bobby Parker, Chrissy Williams, Stuart McPherson, J. H. Prynne, John McCullough, Daniele Pantano, Jessica Mookherjee, Michael Pedersen, Rishi Dastidar, Ian Patterson, Robert Kiely, Carrie Etter, Peter Scalpello, Len Lukowski, Ed Wall, James Byrne, Jack Belloli, Chris Laoutaris, Rob Taylor, U. G. Világos, John Welson, Jeremy Noel-Tod, Charlie Baylis, Ziddy Ibn Sharam, Penelope Shuttle.
This anthology is independently created and curated by Broken Sleep Books. All royalties will be donated to the Trussell Trust, which exists so we can all be free from hunger. They support more than 1,300 local food bank centres across the UK, providing practical support for people facing hardship.But emergency food isn't a long-term solution to hunger, which is why they work with communities across the UK to change the things that push people to need a food bank. They believe in coming together, and working together, we will build a future where none of us need a food bank, because none of us will allow it. Find out more at trusselltrust.org.
Broken Sleep Books
Join the Poetry Book Society for 25% off all books