The Pastoraclasm by John Kinsella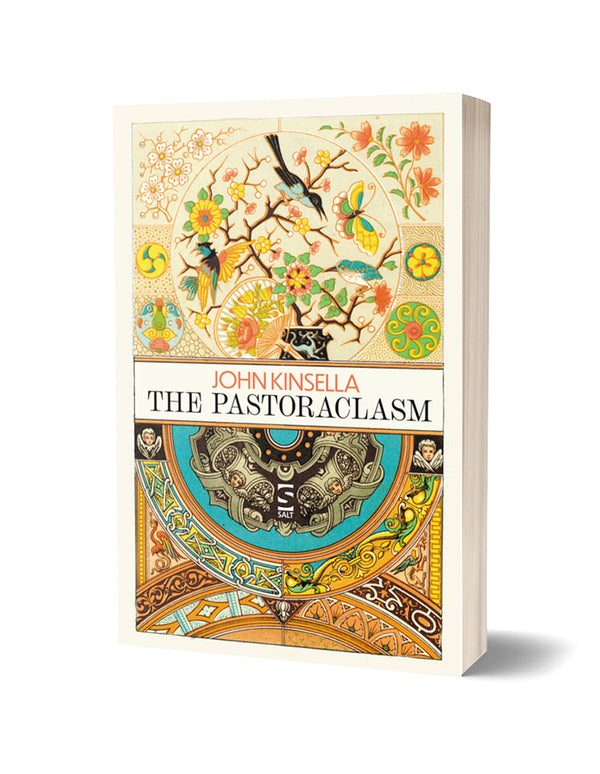 Departing from Virgil's Eclogues, The Pastoraclasm is an urgent environmental address to humans, nature and vegetable gardens. During pandemic lockdowns, poet John Kinsella realised that he would have to garden not because he enjoys it but because his family, who live 'in the bush, would need whatever he could grow. Fierce summers, fire danger, and only having access to rainwater tank water — refusing to drain the aquifer further by using one of the two bores at 'Jam Tree Gully', reinforced the realisation that gardening needs to be a careful negotiation with the limitations of time, place and conditions of presence.
What developed was a set of dialogues with the garden, and with the endemic plants and animals that surrounded it. Searching for a decolonising antipastoral 'eclogue', the poet continues his decades-long practice of investigating the nature of 'pastoral' and its failure to translate into the Australian environment/s.
Writing to a poet in Wales, Kinsella said: 'We're in regional lockdown here, and trying to grow veggies in drought conditions. Lot of silvereyes, thornbills and gerygones out there today – overcast, which is unusual at the moment (still very hot), and that has them vigorous with hope, I guess... but no rain predicted. On emergency water supplies now.'
In this cycle of eco-eclogues, a counter-pastoral of responsibility emerges – one that acknowledges the toxic impact of colonialism, and which seeks to address human rapacity through challenging consumerism and industrialism and offering an 'alternative' way of living. As garden and gardener, soul and self, all speak with each other, they are conscious of how close fire and other catastrophes are, and together they try to evoke a healing and a path through to justice for the biosphere. Known for his wide variety of poetic approaches and techniques, this collection is very much about utterance, place and a belief that there are no easy garden metaphors, that garden's are also spaces of responsibility.
Salt Publishing
Join the Poetry Book Society for 25% off all books