The Oval Window by J. H. Prynne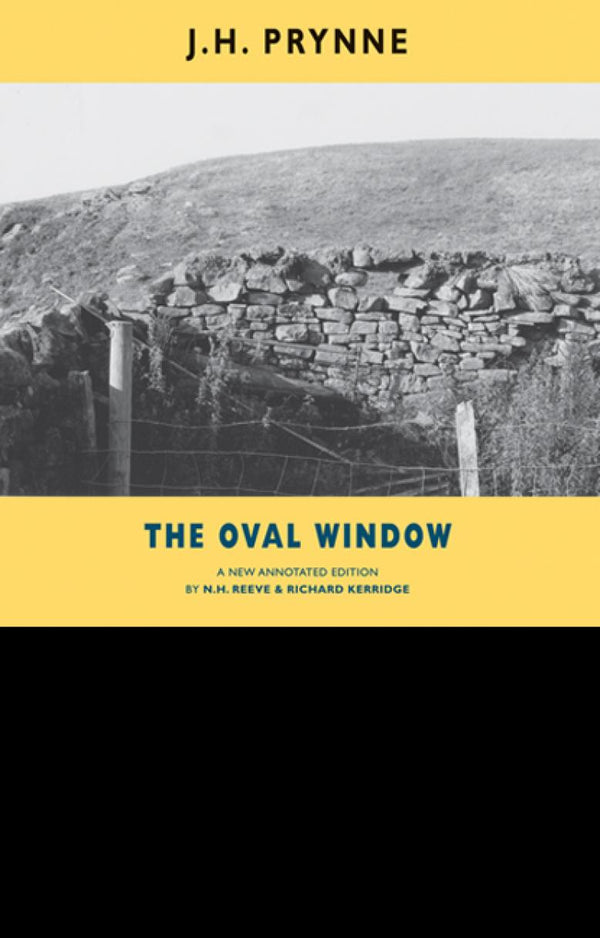 This volume is a new annotated edition of J.H. Prynne's 1983 poem The Oval Window, making use of photographs taken by the poet at the time and place of composition, together with a substantial portfolio supplied by him of source and reference material. This source material includes political and economic news published during the period in early autumn 1983 when the poem was written, together with extracts from literature, Eastern and Western philosophy, optics, anatomy, computer programming language, and a considerable quantity of ancient Chinese poetry. 
The edition has two commentary essays:  the first primarily concerned with approaches to reading, including the use of search engines, and with the relations between different elements in the work, and the second with the topography and the critical antecedents of the poem. For ease of reading, a clean reading text is included as well as the annotated text.
The expanded third edition of Prynne's Poems (2015) was published by Bloodaxe in 2015.
'Prynne is refractory yet astonishingly lucid.  First poet of the world for some things.' – John Kerrigan, Times Literary Supplement (Books of the Year 2015)
'Poems is a vast slab of a thing, but its luminous and unsettling poems richly repay the attention they demand.' – David Wheatley, Guardian [on the third edition of Poems]
Join the Poetry Book Society for 25% off all books