The Other Tiger, edited by Richard Gwyn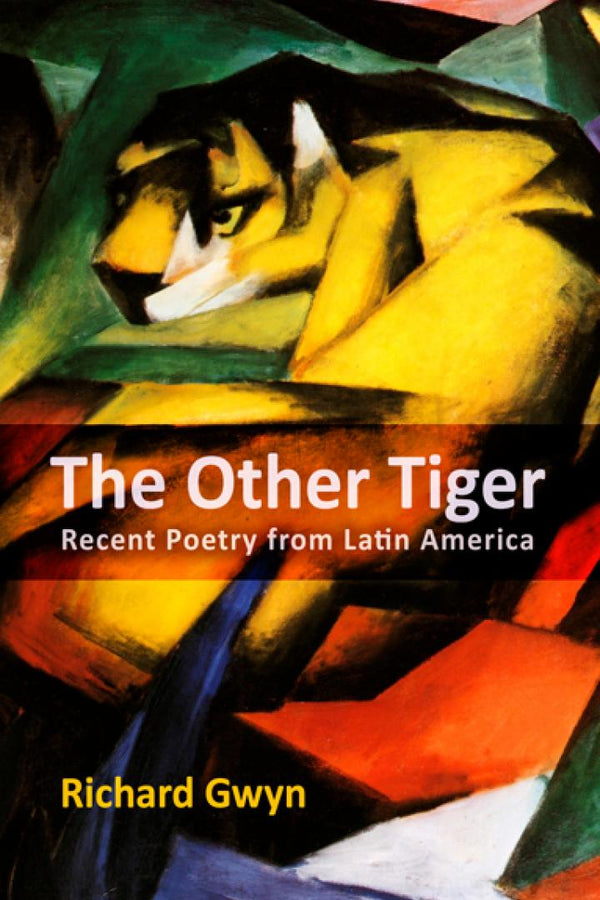 The Other Tiger: Recent Poetry from Latin America is an anthology of Spanish language contemporary poetry from the Americas. Produced bilingually, with Spanish and English versions on facing pages, it is a welcome addition to the canon of translation, focusing on poets born since 1945.
Richard Gwyn has arranged the poems thematically – Where We Live; Memory, Childhood, Family; the Natural World; Politics, Journey and Exile; Love, Sex and the Body – to cut across nationality and the generations, illustrating the things poets have in common, and how they differ, across continents.
The Other Tiger (the title is a nod to Borges – "the one not in this poem") consists of 97 poets from 16 countries, born over five decades. It includes work from Argentina, Colombia, Mexico, Peru, Nicaragua, Chile, Uruguay, Venezuela, Cuba, the Dominican Republic, Ecuador, Costa Rica, Bolivia and El Salvador. Among the mix of poets are established names such as Juan Manuel Roca, Daniel Samoilovich, Mirta Rosenberg, Romulo Bustos Aguirre, Clemente Riedemann and Jorge Fondebrider. The younger poets featured include Andres Neuman, Damsi Figueroa, Alejandro Crotto and Carolina Davila.
The resulting anthology is an eclectic and catholic mix of fine poetry and fine translation that opens a window on to a relatively neglected group of literary worlds. The poems are at once exotic and other yet recognizably drawing on a poetic tradition that includes Novel prize-winner Octavio Paz. They conjure big landscapes and moments of tenderness, celebrate the individual but also engage with the politics of so many repressive regimes in Latin and South America. The Other Tigervividly reflects the many contrasts present in the lives and literatures of the peoples of this continent.
Join the Poetry Book Society for 25% off all books