The Ocean, the Bird, and the Scholar by Helen Vendler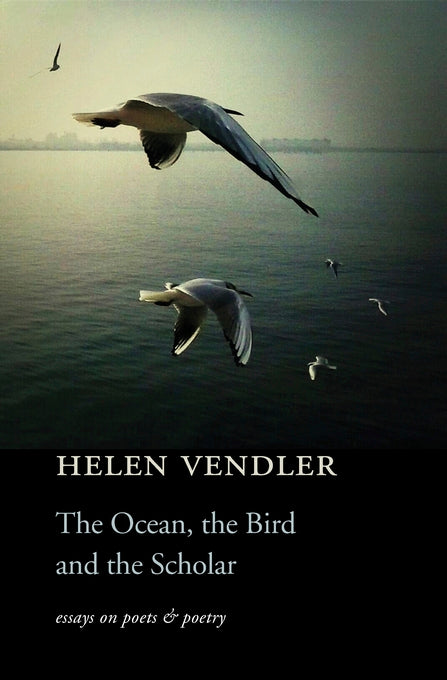 One of our foremost commentators on poetry examines the work of a broad range of nineteenth- and twentieth-century English, Irish, and American poets. The Ocean, the Bird, and the Scholar gathers two decades' worth of Helen Vendler's essays, book reviews, and occasional prose—including the 2004 Jefferson Lecture—in a single volume. Taken together, they serve as a reminder that if the arts and the patina of culture they cast over the world were deleted, we would, in Wallace Stevens's memorable formulation, inhabit "a geography of the dead." These essays also remind us that without the enthusiasm, critiques, and books of each century's scholars, there would be imperfect perpetuation and transmission of culture.
All of the modern poets who have long preoccupied Vendler—Wallace Stevens, Seamus Heaney, John Ashbery, and Jorie Graham—are fully represented, as well as others, including Langston Hughes, Allen Ginsberg, Robert Lowell, Elizabeth Bishop, Amy Clampitt, James Merrill, A. R. Ammons, and Mark Ford. And Vendler reaches back into the poetic tradition, tracing the influence of Keats, Yeats, Whitman, T. S. Eliot, and others in the work of today's poets. As ever, her readings help to clarify the imaginative novelty of poems, giving us a rich sense not only of their formal aspects but also of the passions underlying their linguistic and structural invention. The Ocean, the Bird, and the Scholar is an eloquent plea for the centrality, both in humanistic study and modern culture, of poetry's beautiful, subversive, sustaining, and demanding legacy.
Hardback Edition
Join the Poetry Book Society for 25% off all books