The Noisy Classroom by Ieva Flamingo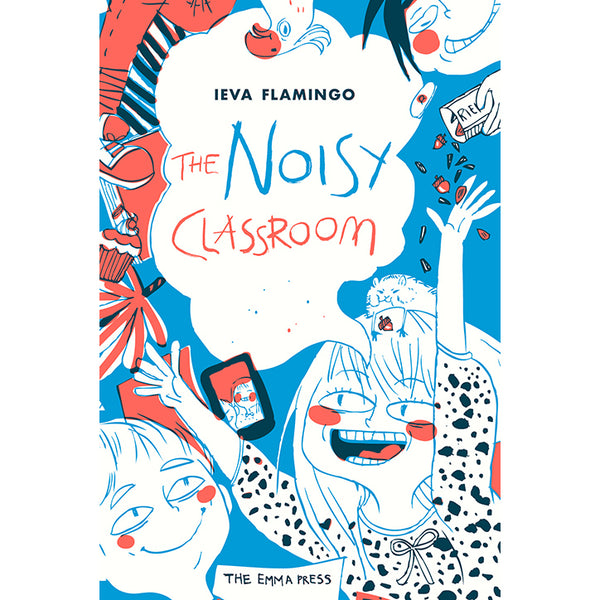 Translated from the Latvian Skaļā klase by Žanete Vēvere Pasqualini, Sara Smith and Richard O'Brien
It isn't easy being a kid – especially not in the noisiest class in the school. Some days, you struggle with algebra, or too much homework. Sometimes, one of your fellow pupils just won't SHUT UP. And sometimes, the hardest thing is just trying to fit in. When the class feels like a many-headed dragon, how can you find a place for yourself? Would you feel less lonely if you could smuggle in a cat? And when your parents are fighting, don't you find yourself looking into other people's windows on the walk back home?
Ieva Flamingo's children's poems capture the emotional highs and lows of childhood with a sharp, surreal eye and a touching sympathy. The Noisy Classroom is a friend of a book: the poems here understand the pressures faced by children, but they also take in stressed parents, overworked teachers who dream of holidays in Iceland, and the fairies who clean the school at the end of the day. Not to mention the headmaster: after all, he was young once too…
Aimed at children aged 8+. Contains 40 poems and features bonus materials, including ideas for writing your own poems.
Supported by Latvian Writers' Union (Latvijas Rakstnieku Savienība) and Ministry of Culture of the Republic of Latvia.
Join the Poetry Book Society for 25% off all books