The Mermaid Rides Again by Sandy Kealty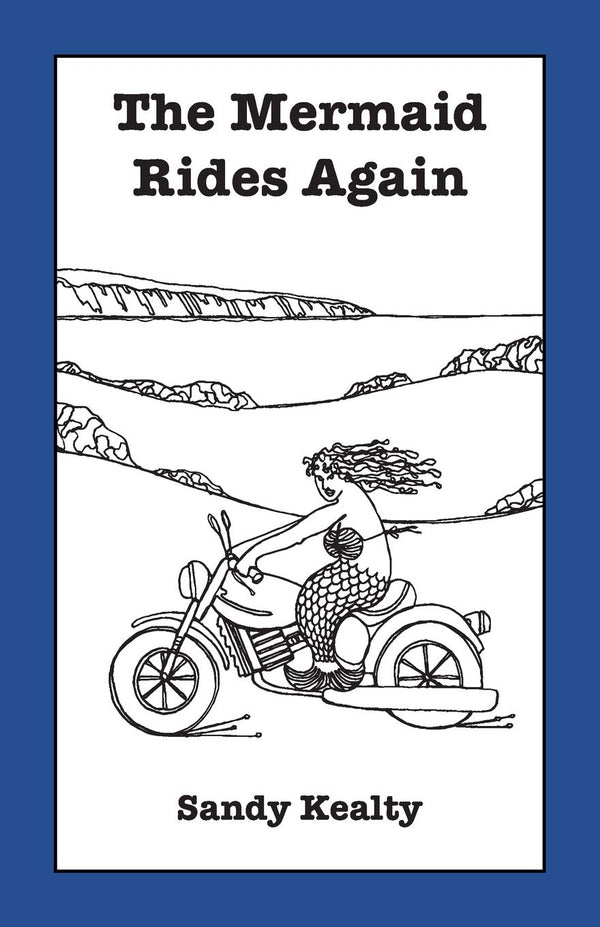 Following the success of Sandy's first poetry volume, 'The Mermaid is Unimpressed', this second volume is filled with poems covering the thrills of riding pillion on motorbikes to embarrassing entanglements with past lovers, including such topics as the joy of cake to the perils of leaving granny by the cliff edge.
With a wry wit, sarcastic but tender, Sandy Kealty guides the reader with a narrative on the grit that formed the pearl of each poem. She writes in free verse, and sometimes in rhyme, but always with an ear to be performed aloud, from her experience as a musician and in performing her poems to live audiences.
A wise and intelligent poet, reflecting back on life, while analysing the state of the nation. With fantastic vocabulary and just the right word in the right place, she writes tight and punchy poems, that are also reflective and witty, formed from personal experience on her life that will also resonate with many.
Poems to read aloud, poems to perform, poems to heal, poems as a gift, poems for mum, poems for a daughter, poems to make you smile, poems to make you laugh, poems for women, poems for men. Read them at home, on the train or out loud in a park!
Join the Poetry Book Society for 25% off all books