The Man Who Ate 50,000 Weetabix by Sophie Sparham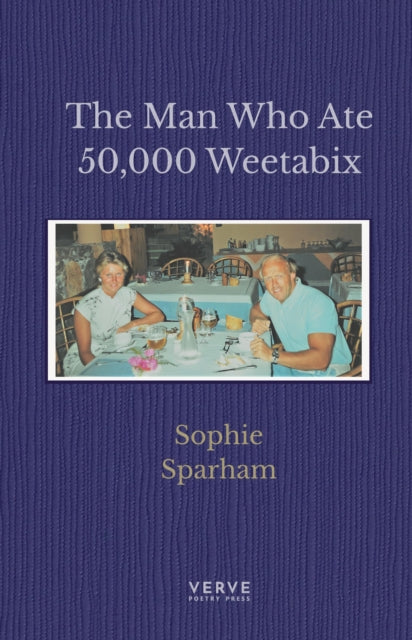 'The Man Who ate 50,000 Weetabix' is a collection which explores the tension between masculinity and freedom in a Derbyshire setting. The poems weave between pubs, fathers, music and the expectations that we put on ourselves.
The collection is a celebration of the mundane: the graffiti on toilets doors, bad take away names, fake ID, Wetherspoons carpets, local Star Trek Appreciation fan clubs and the phrase 'ay'up'. How everyday rituals and occurrences are weird and magical.  
Join the Poetry Book Society for 25% off all books