The Kabul Olympics by John McAuliffe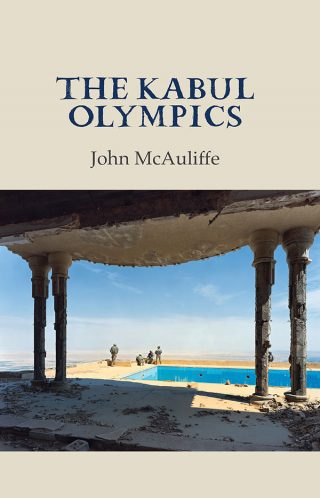 The Kabul Olympics is a book of impossible places, from the imagined Kabul of the title poem to 'City of Trees' which conjures an alternate, parallel Manchester in the aftermath of the Arena bombing, from a plane spiralling ever upwards into the eye of a storm in 'Godsend' to the becalmed travels of 'The Harbours', a sequence which reflects on nationalism and border crossing.
Many of these poems find themselves in the dark, on journeys whose destinations seem uncertain, an uncertainty to which the book grows accustomed, teasing out strands of inheritance and departures which take the poems offshore into the heart of political crises as well as returning to the household lyrics which John McAuliffe has made his own. This is vivid poetry which pits individual lives and ordinary days and hours and minutes against the historical events and catastrophes which would blow them away.
Join the Poetry Book Society for 25% off all books