The Islands of Chile by David Nash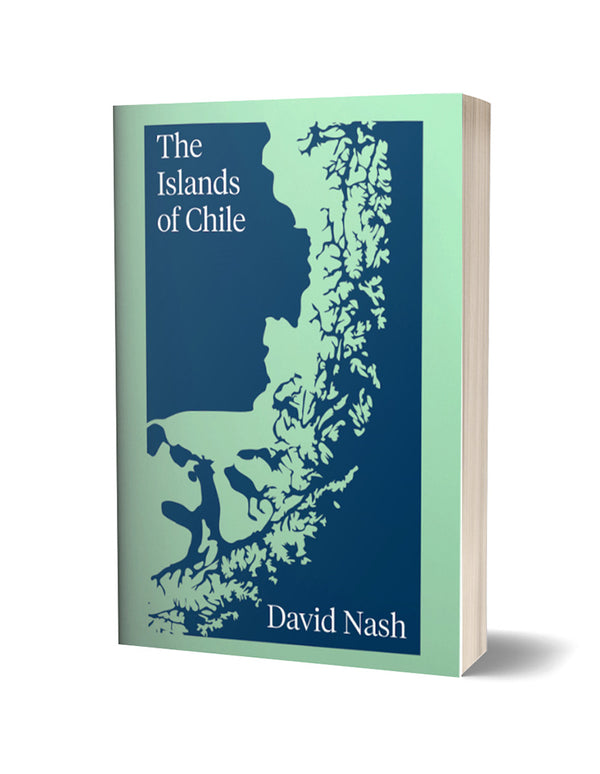 Melancholia and tangible absence are threaded through these absorbing and delicate poems in which the Chilean islands are lovingly catalogued and characterised by Nash and even given voice – a voice which erupts from the haunted shorelines and archipelagos with a deft and surprising lyric power.
Richard Scott
In The Islands of Chile, David Nash offers up an entirely new way of relating to the world through a poetry whose aim is 'not to confine you to words but to write you back into yourself.'
Nash riffs on the variousness of Chile's islands to articulate shifting relations between self, world and other, as we labour under the 'henpeck we call "breath"'.
This is ecologically minded work, exquisitely tuned to the world's conditional fragility and ablaze with its own truths and a fierce eros in which 'to be touched / is to be proven.'
Always aware of the fallibilities and slippage of language where 'you are not quite your name' these poems are singular, tender and often breathtaking. Nash wrests with the stuff of language, and lets the reader in on the act, seeking lived truths, stalking love, capturing the strangeness and beauty of sentience.
The Islands of Chile is a dazzling, curious and indefinably brilliant debut. Read it and come alive.
Sarah Westcott
Using a variety of experimental approaches and with a singular originality, David Nash constructs a compelling debut publication that grows in power through each section.
Place, the naming of place and the author's relationship with it, the natural world, addresses to loved ones and a consideration of the self, all are seamlessly braided together, occasionally seasoned by an awareness of broader culture and more demotic notes. The undercurrent throughout is queer love, presented here with original flair, the eroticism often surfacing from surprising angles.
The narrative arc develops and grows in intensity, culminating in a final section powerfully focused on mortality and presented in prose form. It is as if the poetry itself has broken into islands, an effect lightly presaged in the prologue which is a slender poem with barely any lines or words.
Nash doesn't merely inhabit the islands of Chile; they inhabit him. This pamphlet is more than 'promising', conveying the accomplishment of a first book. More please.
Eva Salzman
We're thrilled to publish The Islands of Chile on September 5th, a pamphlet of poems from Irish-born, Chile-based poet David Nash.
The pamphlet is a collection of poems that try to reimagine islands in the context of queer love, each poem/island singing to the mainland as they track the course of a relationship. These islands watch and long for connection, their isolation forming deep wells of emotion within them, as they often catalogue their given names and location.
David has been published in Issue 5 of our anthology with his poem Blueballs, as well as The White Review, Pilot Press's Queer Poetry anthology, The Stinging Fly and the Dedalus Press anthology "Local Wonders".
fourteen publishing
Join the Poetry Book Society for 25% off all books