The Grid by Eli Payne Mandel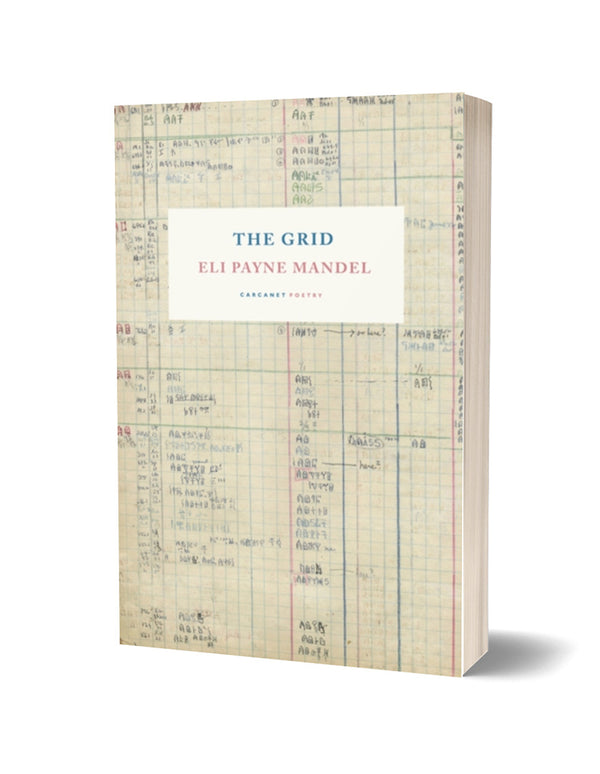 The Grid is about the end of worlds, ancient and modern. In three sequences of poems interspersed with Mandel's own translations from classical texts, figures of obsession and loneliness try to decrypt what Maurice Blanchot called 'the writing of the disaster'. Like a detective novel, the title sequence pieces together archival fragments into a lyric essay about Alice Kober, the half-forgotten scholar behind the decipherment of the ancient writing system called Linear B.

Across different wartimes, Mandel adapts the typography and formatting of archived papers, their overlaps and errors and aporias, which compel readers to invest creatively in the very act of reading, learning new ways into language as they go. The leaps between past and present work in dialogue like a series of exhilarating stepping stones. This is a collection of what, though sometimes written as prose, turn out to be poems.

From Ovid's bitter letters of exile to the prime minister's letters of instruction to nuclear submarine captains, The Grid tells a series of stories about four thousand years of apocalypse. Strange, humane, and deeply rooted in the ancient world, Mandel's first book surveys the ruins of the West with no nostalgia.
Carcanet
Join the Poetry Book Society for 25% off all books