The Golden Thread by Amali Gunasekera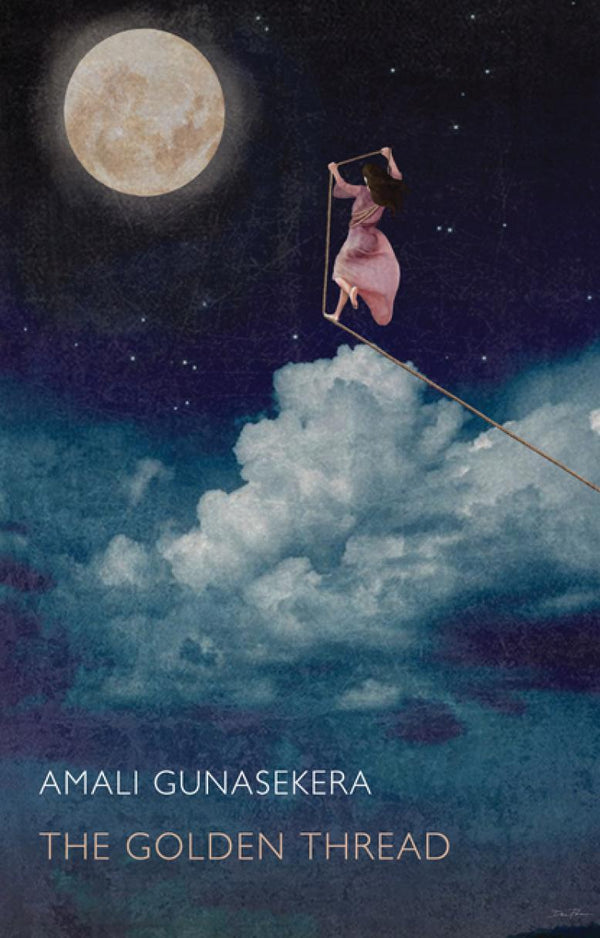 Blending the sacred and the everyday, Amali Gunasekera's second collection The Golden Thread is a search for grace through the deep process of transmuting emotional trauma into peace.
She takes up Muriel Rukeyser's famous line: 'What would happen if one woman told the truth about her life? The world would split open.' Her book's central sequence, Nine [Miscarried] Methods, considers the challenge of asserting a woman's equal status within a patriarchal objectified culture.
Approaching the polemic or the existential with a gentle touch, this is poetry as lyric essay, mysterious and shapeshifting as sunlight on water. Formally, the poems explore the instability of the lyric 'I' and the addressed 'You'. Often there is no static vantage point; instead, the 'I' and 'You' are verbs in a state of becoming. Their very unfixity reflects dynamic systems in the natural world where elements are constantly interacting and altering their natures.
These poems also respond to Wilfred Bion's notion of 'Thoughts Without a Thinker' and Carl Jung's 'Collective Unconscious': through a rich symbolic system they simultaneously hold two dimensions of time; the linear Chronos of our material world, and the vertical Kairos or spiritual time. Thus, the field of this collection is holographic, in search of new co-ordinates, always beholden to something just beyond sight.
Join the Poetry Book Society for 25% off all books