The Glimmer by Shazea Quraishi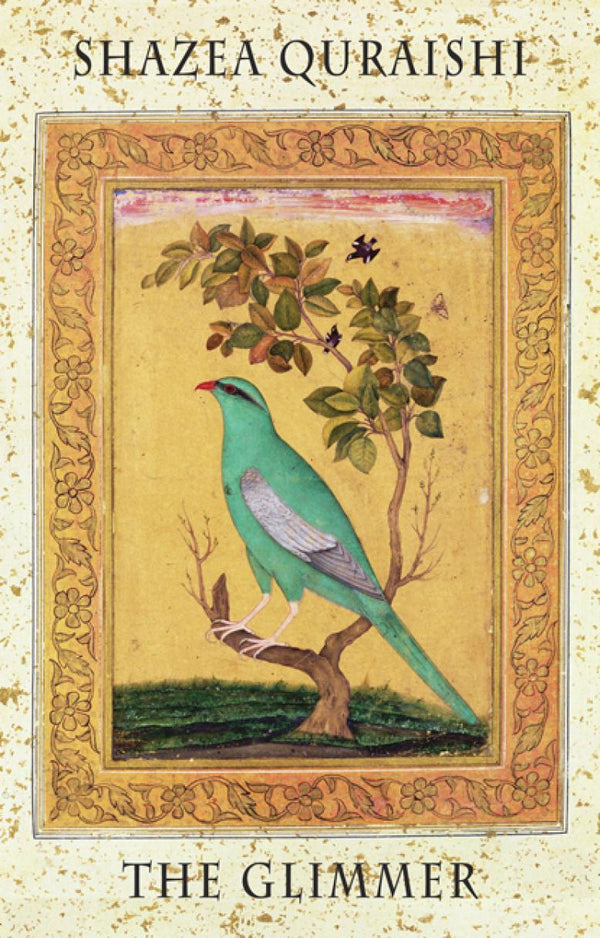 The Glimmer is a meditation on the time-span of life illuminated by many voices. In an artists' colony in Mexico, a taxidermist tends animals in their after-life, contemplating what remains of us after death. Among the artists she encounters are a painter of miniatures, a war photographer, a light artist, a ghazal singer, and dancers from Tanzteater Wuppertal, as they reflect on the impulse to make work and meaning in a world where value is increasingly monetised.
Within the extended narrative are self-contained poems ranging in form from syllabics and ghazals to OULIPO-inspired anagram poems, drawing on found text and verbatim speech to bring a choir of voices to life.  The title work is followed by two elegies.
The Glimmer is Shazea Quraishi's second full-length book of poetry, following her debut, The Art of Scratching.
'Constraint, precision and technical mastery characterise this compelling and generous narrative of collective artistic endeavour. If the 'form is the measure of the obsession' then this collection is a lifelong obsession with the truth-telling nature of art.' – Sasha Dugdale on The Glimmer
'Shazea Quraishi's first collection, The Art of Scratching, reveals the poet's flair for re-imagining and feminising historical texts, and for inventing her own edgy fables of family life and childhood.' - Carol Rumens, online Poem of the Week, Guardian
'There is an intriguing collision between the archaeological and the lyrical in Shazea Quraishi's series of poems, The Courtesans Reply… The props and rituals bestow on these poems an exotic otherness but the emotions they explore are timeless.' – Stephen Knight, Ten
'Shazea Quraishi is one of a number of younger black and Asian women poets currently gaining ground in UK poetry. In sensual, clear, perfectly measured tones, her poems meet the male gaze with a female voice.' – Katy Evans-Bush, Poetry International Web
Bloodaxe Books
Join the Poetry Book Society for 25% off all books