The Feeling Sonnets by Eugene Ostashevsky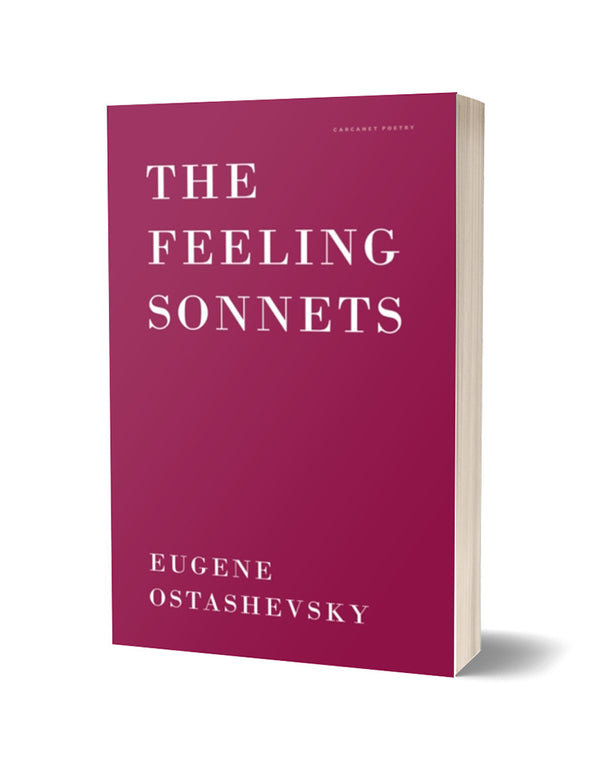 The Feeling Sonnets
 are written in an English that is translingual not only because it engages other languages but also because it reflects upon itself in uncertainty as if it were the work of a language learner. Words, idioms, sentences, poetic conventions are made strange, dislocated, recontextualised to convey some of the linguistic effects of the migration experience, the experience of non-nativeness. The book includes four cycles of fourteen unrhymed, unmetered, logically Petrarchan sonnets. The first cycle asks about the relationship between interpretation and emotion: whether 'we feel the feelings that we call ours'. The second, mainly composed of 'daughter sonnets', describes bringing up children in a foreign language. The third, 'Die Schreibblockade', German for writer's block, talks about foreign-language processing of inherited historical trauma. The fourth cycle is about translation. A libretto commissioned by Italian composer Lucia Ronchetti follows, about Ravel's interaction with Paul Wittgenstein over the Piano Concerto for the Left Hand.
Gwyneth Lewis writes, 'Eugene Ostashevsky is a multilingual language explorer. His The Feeling Sonnets are an exhilarating and witty enquiry into the designs that language has on us as intellectual, domestic and historical beings. This is poetry as punning philosophy, both entertaining and deeply serious. This book is a tour de force, turning languages' spotlights onto speech itself. Yet again, Carcanet is publishing important poetry.'
Born in Leningrad, Ostashevsky grew up in Brooklyn. He is now based in Berlin and New York. In his last full book of poetry, 
The Pirate Who Does Not Know the Value of Pi
, published by NYRB Poets, discusses migration, translation, and second-language writing as practiced by pirates and parrots. His previous book, 
The Life and Opinions of DJ Spinoza
, published by Ugly Duckling Presse in Brooklyn, examines the defects of natural and artificial languages.
Join the Poetry Book Society for 25% off all books