The Dragon and the Bomb by Andrew Wynn Owen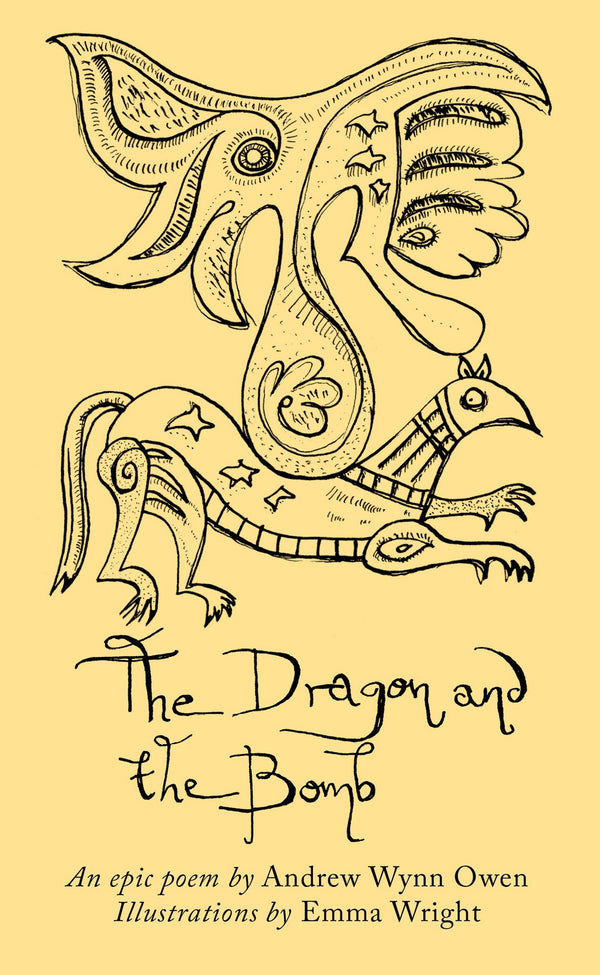 In an island kingdom, Don Armando dreams of a dragon-slaying adventure like heroes used to perform. And in a laboratory in a gleaming city, scientist Haplo Nous tinkers towards an atom bomb. 
Past, present and future collide in a rip-roaring tale from the multi-award-winning Andrew Wynn Owen, full of rhythmical fireworks and joyous anachronism.
This is a clash between chivalric heroics and modern scientifc enquiry, and a shaggy-dog story taking in farmers, fisherpeople, flying machines and general derring-do. Wynn Owen buoyantly reimagines Spenser in the satiric vein of Byron's Don Juan, with a little bit of Monty Python thrown in.
Join the Poetry Book Society for 25% off all books