The Death of King Arthur by Simon Armitage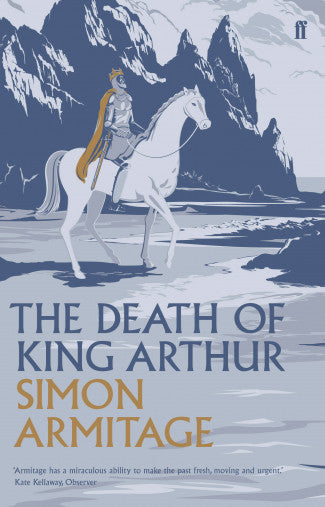 The Alliterative Morte Arthure - the title given to a four-thousand line poem written sometime around 1400 - was part of a medieval Arthurian revival which produced such masterpieces as Sir Gawain and the Green Knight and Sir Thomas Malory's prose Morte D'Arthur. The Death of King Arthur deals in the cut-and-thrust of warfare and politics: the ever-topical matter of Britain's relationship with continental Europe, and of its military interests overseas.
Simon Armitage is already the master of this alliterative music, as his earlier version of Sir Gawain and the Green Knight (2006) so resourcefully and exuberantly showed. His new translation restores a neglected masterpiece of storytelling, by bringing vividly to life its entirely medieval mix of ruthlessness and restraint.
Join the Poetry Book Society for 25% off all books