The Country Between Us by Carolyn Forche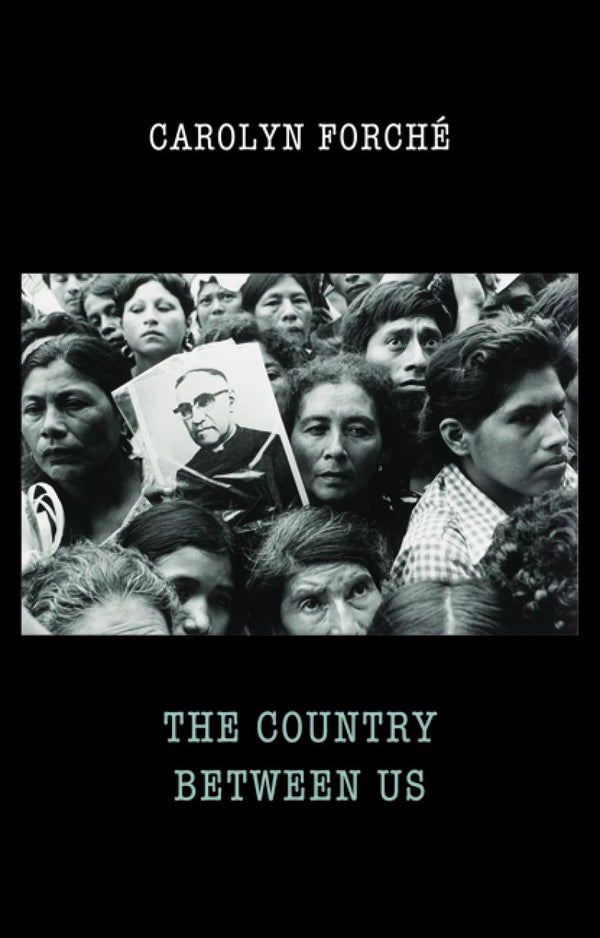 Carolyn Forché's The Country Between Us bears witness to what she saw in El Salvador in the late 1970s, when she travelled around a country erupting into civil war. Documenting killings and other brutal human rights abuses, while working alongside Archbishop Oscar Romero's church group, she found in her poetry the only possible way to come to terms with what she was experiencing first-hand.
By 1980, when the fighting was becoming too dangerous, Archbishop Romero urged Forché to return home, asking her to 'talk to the American people, tell them what is happening to us. Convince them to stop the military aid.' A week later he was assassinated (and is only now being made a saint). Back in the US, Forché gave readings and talks about US-backed oppression in Central America, but found publishers and critics uncomfortable with the startlingly different poems of her second collection, poems relating to torture, murder, injustice and trauma.  When the book appeared in 1981, at a time when the conflict in El Salvador had finally forced its way into public awareness, it won her immediate recognition.
Briefly available in Britain from Jonathan Cape in the 1980s, it is now reissued by Bloodaxe to coincide with the publication by Penguin of Carolyn Forché's long awaited memoir of those times, What You Have Heard Is True: a memoir of witness and resistance (Penguin UK & USA) to be followed by a new collection in 2020 from Bloodaxe, In the Lateness of the World.
The Country Between Us has sold tens of thousands of copies on the US, where it has never been out of print. It won the Poetry Society of America's Alice Fay di Castagnola Award, and was the Lamont Poetry Selection of the Academy of American Poets.
'Her collection of poems The Country Between Us (1981) has been reissued to accompany the memoir.  It was a bestseller at a time when many Americans were increasingly aware and ashamed of US-sponsored brutality in its "backyard". It's fascinating to see how the two works qualify and complement each other across the intervening decades.' – Lorna Scott Fox, Times Literary Supplement
Join the Poetry Book Society for 25% off all books