The Conversation by Stephanie Norgate PRE-ORDER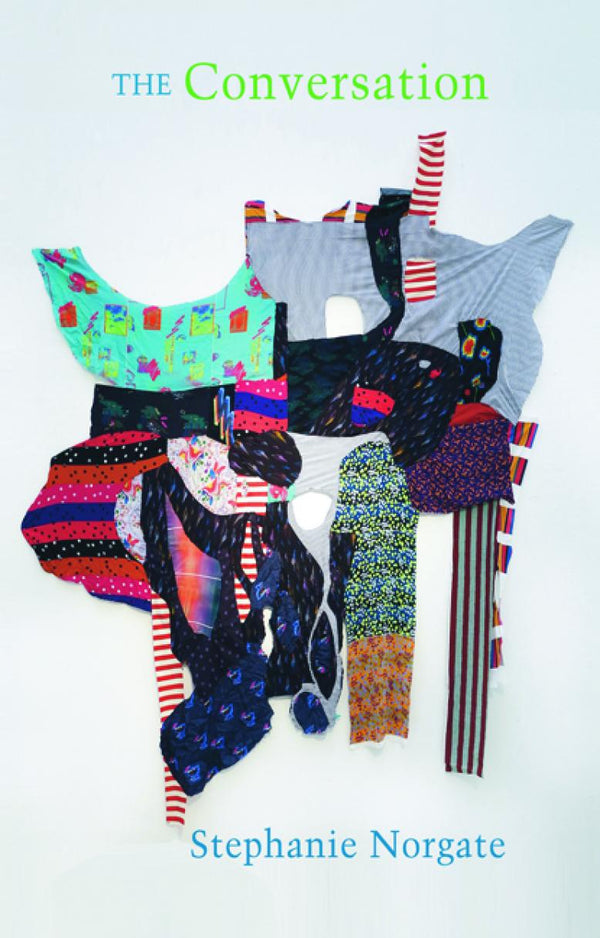 In The Conversation, Stephanie Norgate explores relationships between nature and the city, the past and present and character and writer. Shaped through both speech and storytelling, these visual, sensuous and imaginative poems celebrate friendship, even in grief, closeness in times of isolation and lockdown, and the longing to bridge gaps and find cures. Miracles are found in the everyday, in a child's sleep or a lit-up house. Textiles transform into remembrancers, landscape into emotion. A contemporary Daedalus views his life from a hang-glider. A scrap of handwriting, cafe talk, an exploding car, the naming of fields or a line of walkers ignite conversations about place, time and the tender paradoxes of mortality.

Stephanie Norgate's first collection Hidden River (2008) was shortlisted for both the Forward Prize for Best First Collection and the Jerwood Aldeburgh First Collection Prize, and was followed by The Blue Den (2012). The Conversation is her third collection. Her poetry has been praised for the 'depth of its lyricism' (Jackie Wills, Warwick Review), and for being 'energetic and generous, and displaying a 'feeling for place, for the roots of things' and for being 'searching, memorable and disconcerting … She has the ear for the music of a line and the shape and strength of an image.' (R.V. Bailey, Artemis).
'The poems in The Blue Den possess a brooding, magnetism which draws us into a drowned ship, a slow-worm's narrow skull or the hand-clasp of an orang-utan. The beauty of imagery and rhythm is matched by the subtlety of the poet's thought.' – Helen Dunmore
'Norgate shuns full-blown epiphany in favour of a quiet, patient unveiling of the world that invites a way of seeing, a way of thinking. These poems with their observational insistence, are charged with a phenomenological inquiry.' – Julian Stannard, Poetry Review
'This is a collection packed with rewarding poetry to be read and re-read with new gems to uncover each time.' – Wendy Klein, Artemis
'Hidden River attempts to explore the barely perceptible and the fragile vicissitudes of human experience. In particular many of the poems draw on the liminal relation between the natural world and our own, combining craft and an unrehearsed sensibility to produce inventive, and often energetic, results…various, resourceful and often rewardingly delicate, Hidden River is an estimable debut' – Ben Wilkinson, TLS
'Norgate always observes closely and uses form as both a prompt and a welcome dissonance.' – Vidyan Ravinthiran, Poetry London
Join the Poetry Book Society for 25% off all books