The Coming-Down Time by Robert Selby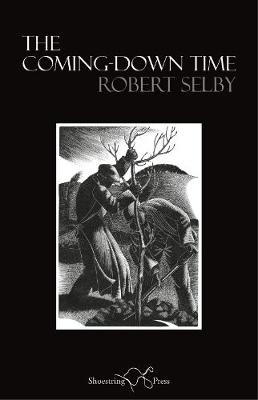 Robert Selby was born in Kent in 1984 and lives there still. He co-edited Mick Imlah: Selected Prose (Peter Lang, 2015) and his debut pamphlet was published by Clutag Press in 2017. He works as a freelance writer and edits the poetry journal Wild Court.
Robert Selby's first collection introduces a poet of outstanding range and versatility. Here are dramatic monologues and personae, poems of war and in memoriam, moving personal lyrics and portraits of hearth and history. In plain-dealing, serious addresses, Selby meets the reader with candour and subtle, finely-tuned music, earning the company of a line of poets which runs from Hardy through Larkin and which, with feeling and restraint, sings love songs of England.
"Vivid, precise and stamped with a very English restraint, these poems deftly connect people and place across the span of a long century. There are images, echoes and correspondences here that resound as truthfully and as poignantly as a village church bell." – Melissa Harrison
"… a marvellous anatomy of English life over the past century, working outwards from its gripping evocation of a family centre in East Anglia by a writer who is at once poet, local historian and naturalist. The book focuses on the extraordinary development of war experience into the familiarity of the period which is 'now and England', showing in its final part how everyone's personal life is in direct descent from the personal lives of ancestors." – Bernard O'Donoghue
"War and peace, past and present, love and death: The Coming-Down Time has a large reach, but makes its themes feel intimate by catching them in language that is at once simple and capable of wonder. It's a striking achievement: moving and intelligent and memorable." – Andrew Motion
Join the Poetry Book Society for 25% off all books