The Bridge at Uji by Tom Lowenstein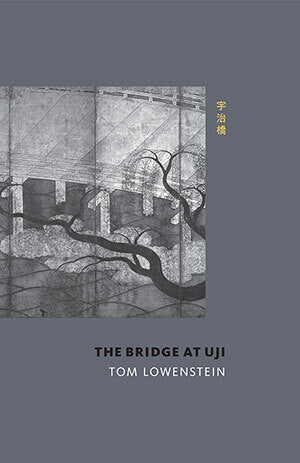 Uji is now a suburb to the south of Kyoto and its bridge over the river was first constructed in the 10th century. At one end sits a modern representation of Murasaki who introduced the bridge into the last chapters of her novel, translated by Arthur Waley as The Tale of Genji.
I sat by the bridge for half a day some years back watching the water flow in one direction while foot passengers and traffic moved across at right angles.
On return to London, the physicality of the bridge returned qua metaphor, both as expressed by that particular bridge passage and as suggested by all modes of transition – though these might shift. In the poems that follow that metaphorical gesture repeats and may be interpreted idiosyncratically by separate readers
Join the Poetry Book Society for 25% off all books