The Bloodaxe Book of Modern Welsh Poetry. 20th-century Welsh-language poetry in translation.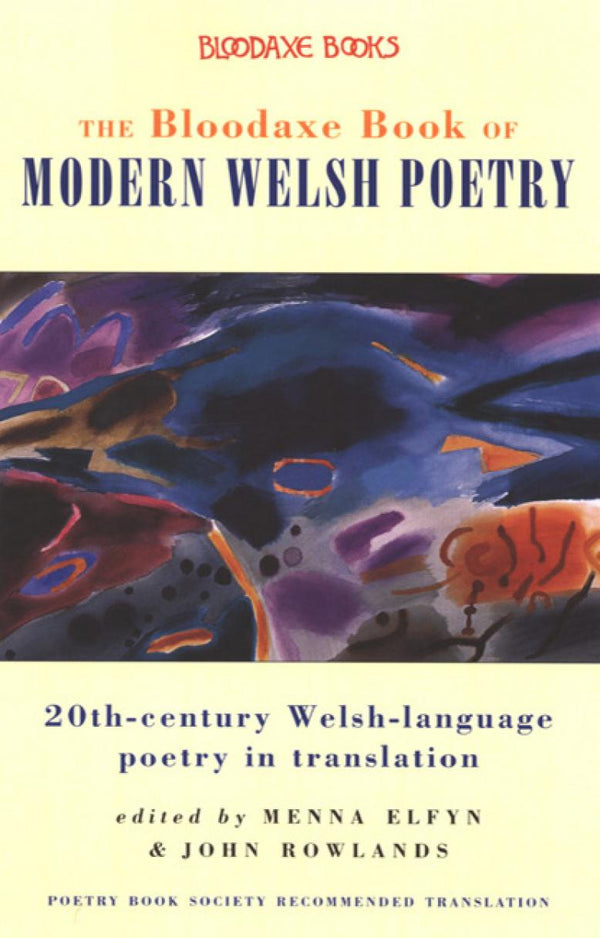 Poetry Book Society Recommended Translation
Welsh is the oldest surviving Celtic language, and the most flourishing. For around fifteen centuries Welsh poets have expressed an intense awareness of what it is like to be human in this part of the world in poems of extraordinary range and depth. And despite the global tendency towards homogenisation, Welsh poets have fought back, drawing inspiration from both the traditional and the contemporary to forge a new and rainbow-like modernism.
This wide-ranging anthology of 20th-century Welsh-language poetry in English translation – by far the most comprehensive of its kind – will be a revelation for most readers. It will dispel the romantic images of Welsh poets as bards or druids and blow away any preconceived mists of Celtic twilight. This poetry is full of vitality, combining old craftsmanship and daring innovation, humour and angst, the oral and the literary.
The selection brings together poets of every hue: from magisterial figures like T Gwynn Jones, R Williams Parry and Saunders Lewis to folk poets such as Alun Cilie and Dic Jones; from cerebral poets Pennar Davies and Bobi Jones to popular entertainers Geraint Løvgreen and Ifor ap Glyn.
There are Chaplinesque poets, rebellious and subversive ones, lyrical voices and storytellers. The variety is enormous: from Welsh performance poetry to song lyrics; from the wry social comment of Grahame Davies to the contemporary parables of Gwyneth Lewis, who writes different kinds of poems in Welsh and English. This exuberant chorus of voices from the margins of Europe proves that poetry in this minority language is far from stagnant.
Join the Poetry Book Society for 25% off all books