The Anatomical Venus by Helen Ivory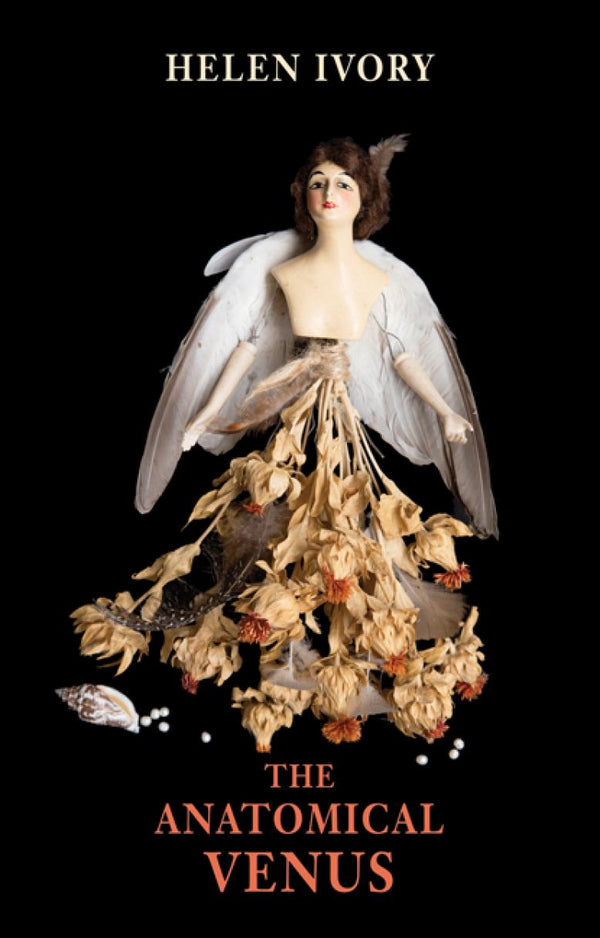 An Anatomical Venus - which gives this book its title - was an eighteenth-century anatomical wax sculpture of an idealised woman, a heady mix of eroticism, death and biological verisimilitude. Venus could be opened up and pulled apart by all the men who studied her. She would give up her secrets the first time of asking.
Helen Ivory's new collection The Anatomical Venus examines how women have been portrayed as 'other'; as witches; as hysterics with wandering wombs and as beautiful corpses cast in wax, or on mortuary slabs in TV box sets. A hanged woman addresses the author of the Malleus Maleficarum, a woman diagnosed with 'Housewife Psychosis' recounts her dreams to Freud, and a sex robot has the ear of her keeper. The Anatomical Venus imagines the lives of women sketched in asylum notes and pictures others shut inside cabinets of curiosity.
'Helen Ivory creates a troubled yet beguiling world rich in irony and disquiet. She possesses a strongly-grounded narrative voice which, combined with her dextrous transformative takes both on reality and on what lies beyond reality's surface, puts one in mind of the darker side of Stevie Smith who said that poetry "is a strong explosion in the sky".' – Penelope Shuttle.
'A direct approach, via deep folklore and dream imagery, to the conundrum of being a woman…in keeping with what I think we mean when we say "women's writing". This book is mischievously dark, rich with anti-logic and harnessed to the power of something we used to call magic.' – Katy Evans-Bush, on Waiting for Bluebeard
Join the Poetry Book Society for 25% off all books