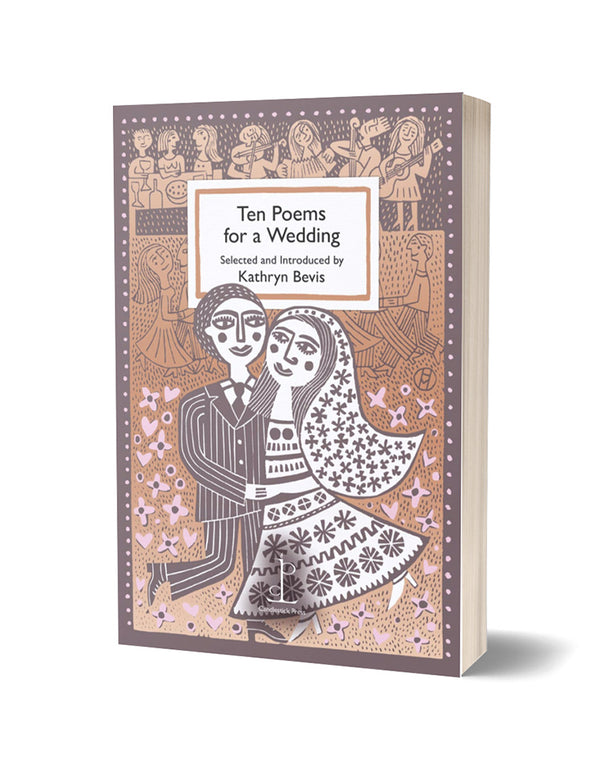 A wedding isn't a wedding without a poem. The enduring quality of great poetry seems to promise that all will be well for a couple on the threshold of marriage.
You'll be dazzled by the brilliance and beauty of this selection, which offers everything from heartfelt blessings to reflections on the rich rewards of married life. And of course there are also declarations of love:
"But for now,
we make our promises gently.
This extraordinary day we have made.
Listen –
the birds in their ordinary heaven."

from 'Vow' by Clare Shaw
Whether you're seeking a poem to read at a marriage ceremony or a gift for a soon-to-be-married friend, this anthology sparkles like a jewel, with something for every imaginable kind of wedding.
Poems by Kathryn Bevis, John Donne, Michael Donaghy, Sasha Dugdale, Kahlil Gibran, Jane Hirshfield, Li-Young Lee, William Meredith, Alice Oswald and Clare Shaw.
The poems are selected and introduced by poet Kathryn Bevis whose own wedding took place in the woods with six guests and an assortment of dog-walkers who happened to be passing.
Cover illustration by Hilke MacIntyre.
Join the Poetry Book Society for 25% off all books