Tan Raptures by Alan Morrison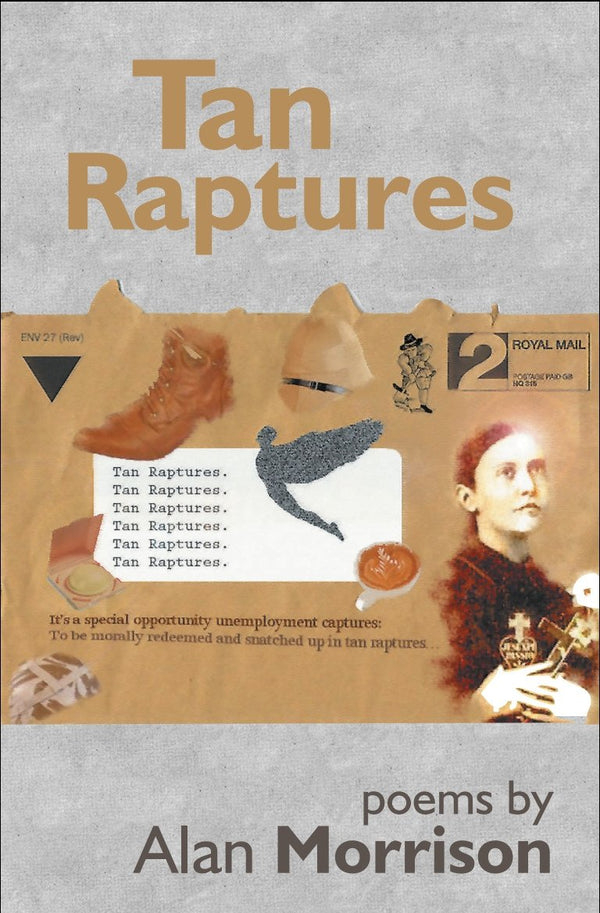 Taking its title from the brown envelopes that strike fear into benefit-claimants and the biblical 'Rapture', Alan Morrison's eighth collection imagines these letters as passports to a twisted Tory notion of salvation through benefit sanction. 
Tan Raptures is a series of verse-missives from the frontline of the war against the poor and its spirit-stripping weapons of food banks, poor doors and homeless spikes. It's a people's history, from Dale Farm and the firebombing of the Freedom Bookshop to Troika-shackled Athens, featuring the Bryant & May Matchgirls, the International Brigades, the Runnymede Diggers, Los Indignados, Gerrard Winstanley, Joe Hill, Wal Hannington, Conrad Noël and Christopher Caudwell. The title poem is a Catholic Socialist polemic in opposition to self-proclaimed 'Roman Catholic' Iain Duncan Smith's despotic six year grip at the DWP.
Join the Poetry Book Society for 25% off all books