Take This One to Bed by Antony Dunn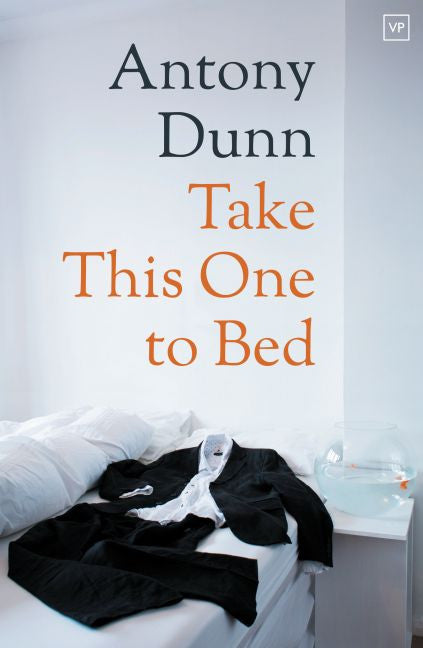 The poems in Antony Dunn's fourth collection explore the passions and tensions of how we live together – as neighbours, as families, as lovers, and as companions to our own various selves.

Here are stories of experience and imagination – of a man's clothes taking on a life of their own, of a city overcome by an epidemic of weeping, of two goldfish left in an emptying house: touching and enchanting tales that combine bittersweet comedy with an unflinching account of human nature.

At the heart of this deeply affecting collection are poems that dwell on the domestic crises that define our lives, that tell 'how our hurts come down … hard and without warning', and ask how we might live with them.

Take This One to Bed is a memorable, thought-provoking and ultimately uplifting response to these crises, in a poetry 'made delightful by the elegance of Dunn's art' (Acumen).
Pubished by Valley Press 27.10.2016
Join the Poetry Book Society for 25% off all books