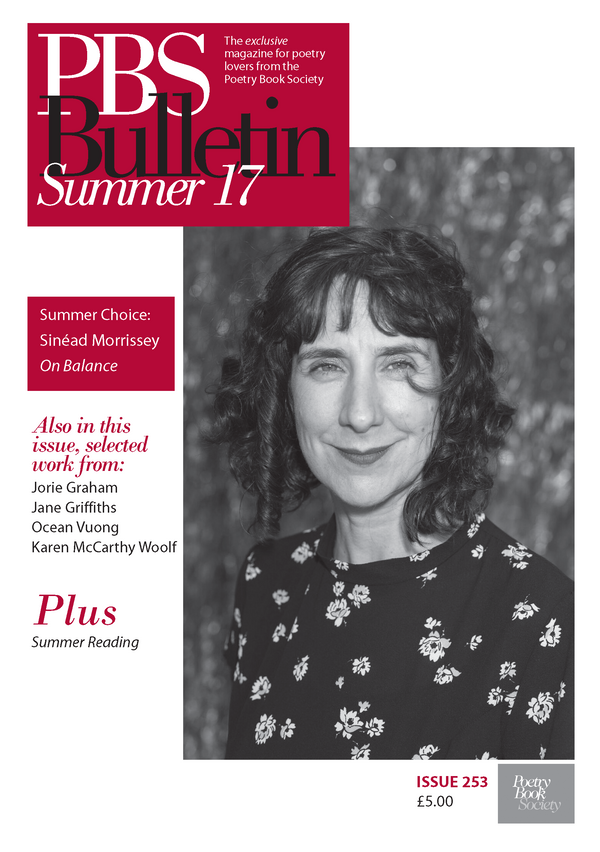 The rocks on Greenland are the oldest on Earth.
This one's a fossilised algal mat; this one
contains the ridges of human teeth
(from Sinéad Morrisey, 'Whitelessness' in On Balance)
The Poetry Book Society Summer Bulletin for 2017 features writing from Summer Choice poet Sinéad Morrisey regarding On Balance, as well as pieces from Recommended poets Jorie Graham, Jane Griffiths, Ocean Vuong and Karen McCarthy Woolf. These are accompanied by comments from the selectors and numerous extracts from their works. The selectors also provide pieces on the Recommended Translation Narrative Poem by Yang Lian, the Special Commendation Selected Poems by Colette Bryce, and the Pamphlet Choice The Bees have been Canceled by Maya Catherine Popa. Eighteen short reviews of poetry books for summerreading complete the publication, along with a catalogue of works available for purchase by members at a discounted price.
Join the Poetry Book Society for 25% off all books