Strong in the Rain by Kenji Miyazawa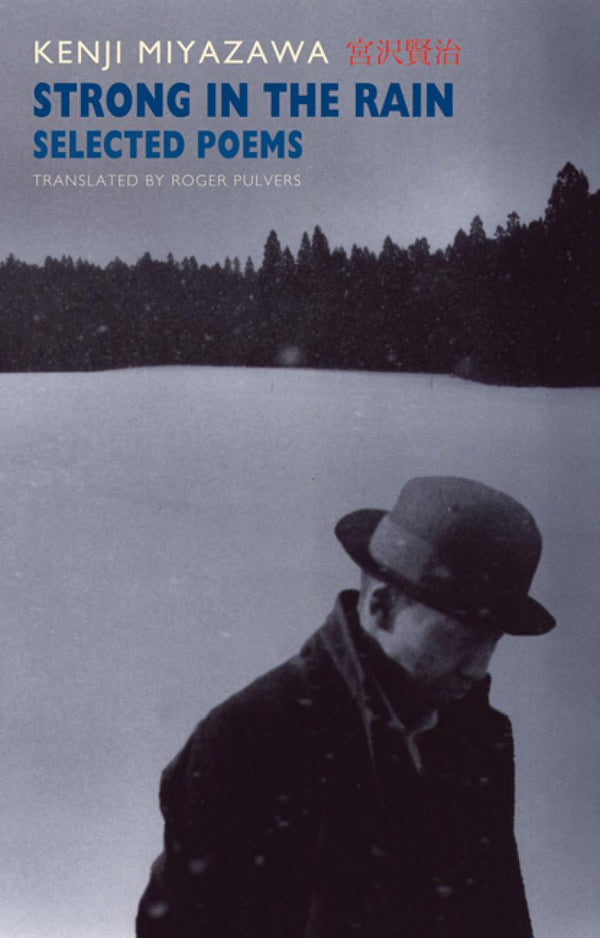 Kenji Miyazawa (1896-1933) is now widely viewed as Japan's greatest poet of the 20th century. Little known in his lifetime, he died at 37 from tuberculosis, but has since become a much loved children's author whose magical tales have been translated into many languages, adapted for the stage and turned into films and animations. Recognition for his poetry came much later. 'Strong in the Rain' – the title-poem of this selection – is now arguably the most memorised and quoted modern poem in Japan.
Both intensely lyrical and permeated with a sophisticated scientific understanding of the universe, Kenji Miyazawa's poems testify to his deep love of humanity and nature. From a young age he was fascinated by plants, insects, and especially minerals, which he collected. At school his interest in nature deepened, and he began poring through books on philosophy and Buddhism, which were to strongly influence his later writing.
Miyazawa drew on nature in a way that no modern Japanese author had before him. Where other writers tended to use it as a springboard for their own meditations, he saw himself not just as nature's faithful chronicler and recorder but as its medium: light, wind and rain are processed through him before being recreated on the page.
His mode of active engagement with nature set him apart from virtually all other Japanese poets, and led to his work being largely ignored by the Bundan (the literary establishment) and misunderstood for half a century. But in the 1990s he received unprecedented attention in the Japanese media. The compassion, empathy and closeness to nature expressed in Kenji Miyazawa's poems and tales appealed strongly to a new generation of readers.
Join the Poetry Book Society for 25% off all books