Standing in the Forest of Being Alive by Katie Farris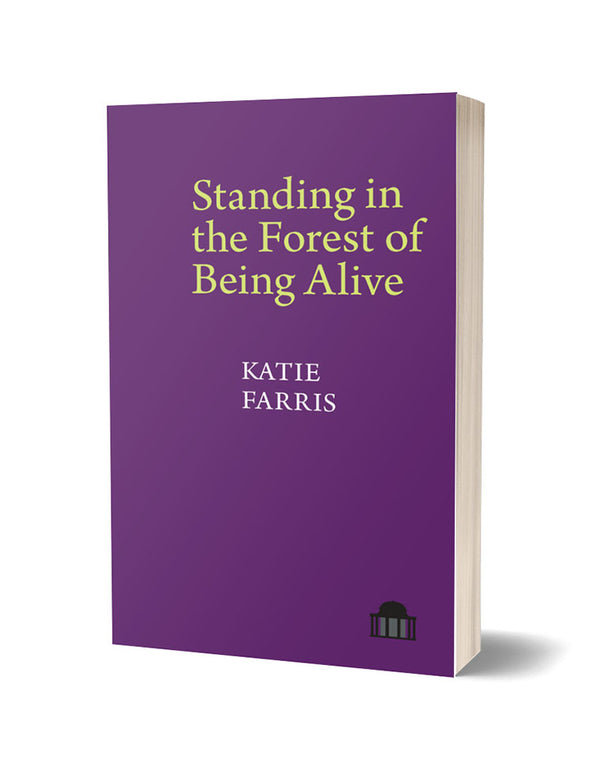 Standing in the Forest of Being Alive is a memoir-in-poems that reckons with erotic love even as the narrator is diagnosed and treated for breast cancer at the age of thirty-six during a time of pandemic and political upheaval. With humour and honesty, the book portrays both the pleasures and the horrors of the lover, the citizen, and the medical subject. How can we find, in the midst of hell, what isn't hell? And whom can we tell how much we want to live? An intimate, hilarious and devastating look into some of the most private moments of a life--even if they happen to occur in a medical office with six strangers looking on.

This book is for anyone who's ever asked how to live in the face of suffering, and doesn't expect an easy answer. Standing in the Forest of Being Alive looks unflinchingly at painful realities, posing the question 'What isn't hell?' and finds the answer in a powerful eros, letting a loved one pull laughter out of the narrator's reluctant mouth like a red violet cerulean handkerchief.
Pavilion
Join the Poetry Book Society for 25% off all books