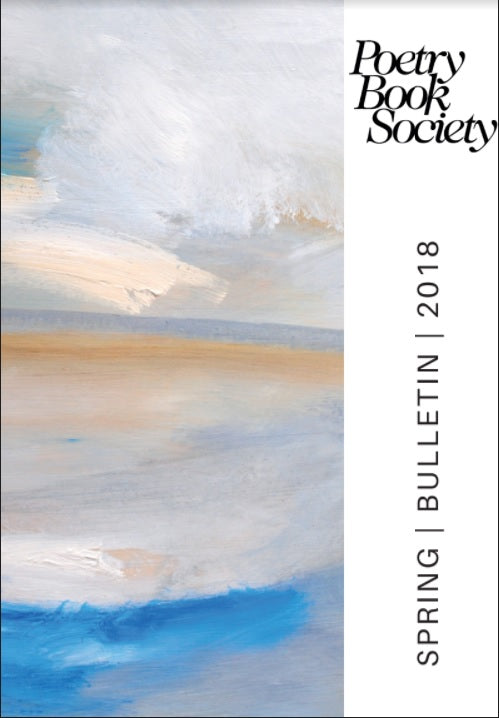 In a continuation of our Winter 2017 Bulletin's beautiful redesign, we are proud to present our Spring 2018 Bulletin, with cover art by Jo Hume!
This edition features the customary reviews of our selected poetry books for this quarter, plus write-ups by the poets themselves. Our Choice is Who is Mary Sue? by Sophie Collins, alongside recommendations Calling a Wolf a Wolf by Kaveh Akbar, Shrines of Upper Austria by Phoebe Power, The Long Take by Robin Robertson and Three Poems by Hannah Sullivan. Laurie Duggan's Selected Poems also feature as the Special Commendation, along with Translation Choice Negative Space by Luljeta Lleshanaku, translated by Ani Gjika, and Pamphlet Choice Bottle by Ramona Herdman. Kayo Chingonyi also provides his thoughts on Meryl Pugh's Natural Phenomena as guest selector.
The remainder of the Bulletin is packed with poetry excerpts, and eighteen short reviews of other upcoming titles!
Join the Poetry Book Society for 25% off all books