Spoken Word by Dr. Joshua Bennett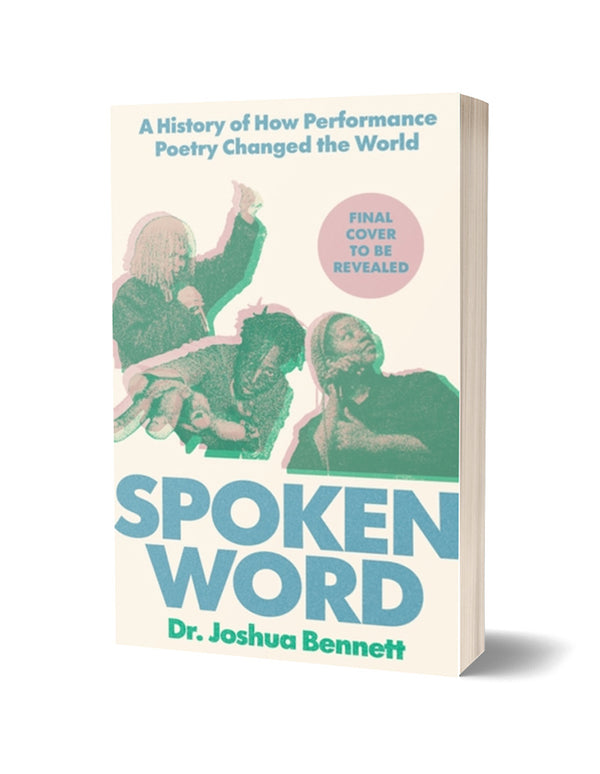 Spoken word is the Western world's oldest form of literary expression. Spoken word is where poetry begins. Spoken word has changed the world.

In 2009, at only twenty years old, Joshua Bennett was invited by President Barack Obama to recite a poem at the White House. With Spike Lee and Saul Williams among the audience, this event turned out to be the very same one where Lin-Manuel Miranda first performed the opening lines of a work-in-progress that revolutionised theatre - Hamilton.

With passion, wit and erudition, in Spoken Word Bennett takes us on his own electrifying coming-of-age journey as a writer, alongside the rise of spoken-word poetry and its origins in America. Blending memories of his personal encounters with influential figures, his path to becoming an award-winning poet and his academic insight into the history that shaped the scene, he tells the story of how a handful of visionaries created spaces for underrepresented artists to experiment with new forms of art.

Taking us back to the early days of spoken-word poetry through to Amanda Gorman, Common, Jill Scott, Dave Chappelle, DMX and Kanye West reciting their original poems on television, Bennett shows how a few passionate artists sparked a movement that forever changed the world.
Vintage
Join the Poetry Book Society for 25% off all books