Split by Juana Adcock
PBS Winter Choice 2019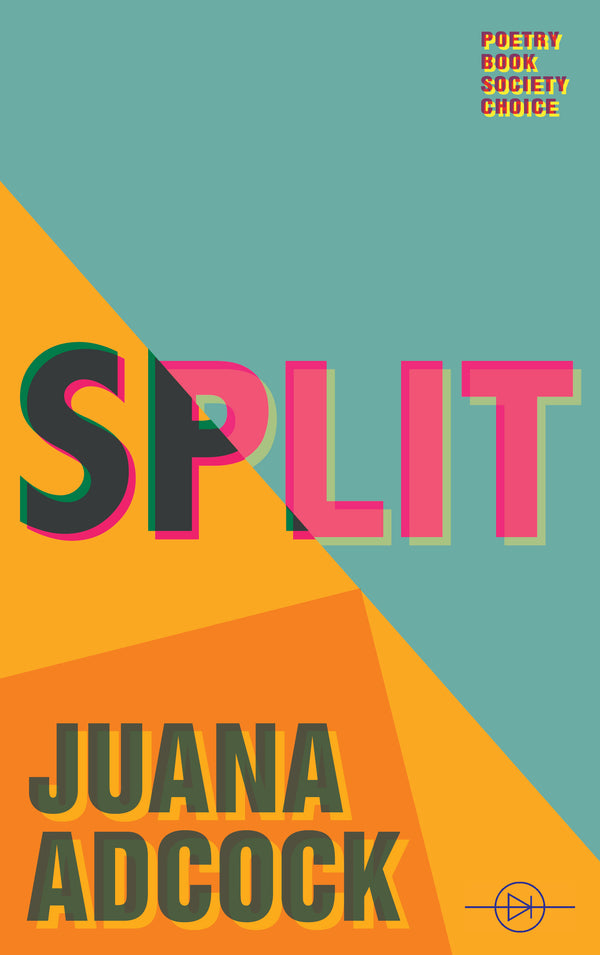 Split is the Poetry Book Society Choice for Winter, 2019.
Juana Adcock's Split begins with a conversation between a woman and a snake and ends with thirteen voices affirming the vitality, difficulty and necessity of attuned communication. These poems question where we might find fulfilment, power and hope, and it turns out that's rarely where we've been taught they exist. Split is at once playful, philosophical, angry, nuanced and ultimately transformative. 
 Juana Adcock's Split is one of the most exciting debuts I've ever read. Formally and linguistically innovative, Adcock's poetic dialogues expand the terms of lyric address to interrogate language itself. Here we find both violence and desire at the level of the word, upending the rootedness of power with tremendous skill and captivating authority. – Sandeep Parmar
Join the Poetry Book Society for 25% off all books