Spider Time by William Gilson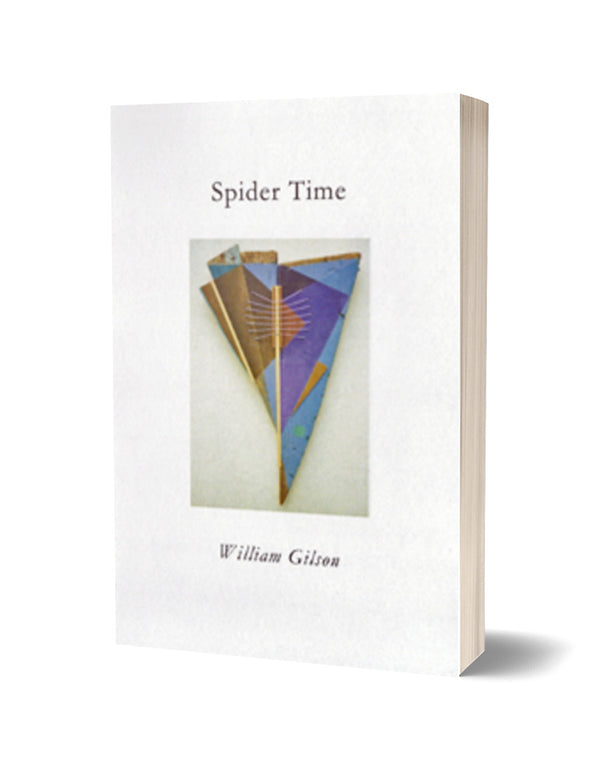 This is William Gilson's second pamphlet with Wayleave. Originally from New England,
he has lived in Cumbria since 1995, although his work remains distinctly American in tone
and feel. To the delights and pains of daily life and the persistence of memory are added
imaginative encounters with his own literary greats such as Thoreau, Clare and Emily
Dickinson. These are thoughtful, finely tuned and succinctly descriptive poems. "Gilson
places details and relationships in such a way that they transcend the simply biographical"
(D.A. Prince)

At ease with both poetry and prose, his short stories have appeared in numerous
magazines and anthologies and he was awarded a Pushcart prize in 1982. His esssay 'Stone
Faces' accompanied his brother Thomas E. Gilson's photographs in their joint book
Carved in Stone: The Artistry of New England Gravestones [Wesleyan University Press, 2012].

His poetry regularly appears in journals and anthologies on both sides of the Atlantic and
he was overall winner in the 'Poetry on the Lake' Competition 2013, for which he was
awarded the coveted Silver Wyvern. He is a former fellow of the Provincetown Fine Arts
Work Center.
Wayleave Press
Join the Poetry Book Society for 25% off all books