Somewhere Else Entirely by Ruth Fainlight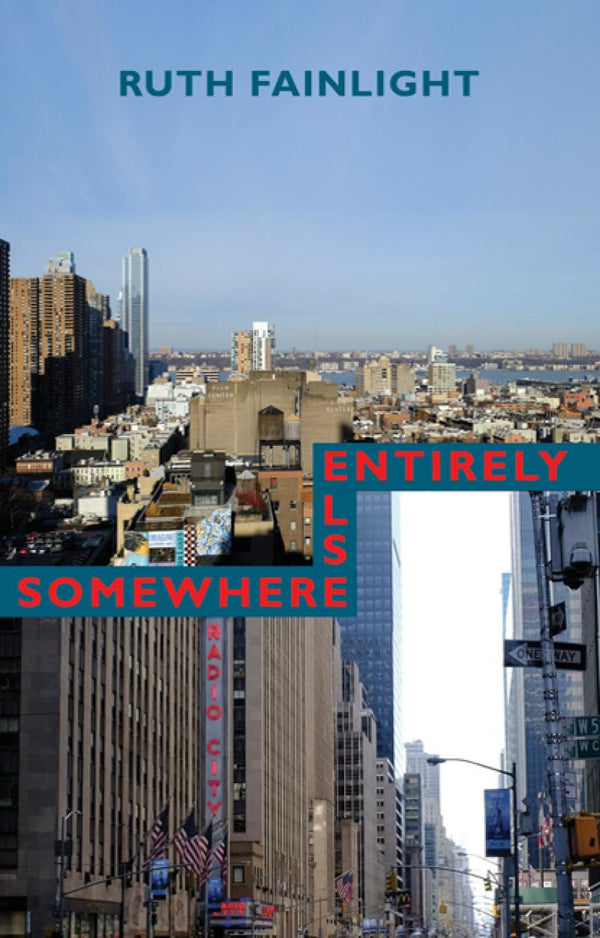 Ruth Fainlight is one of Britain's most distinguished poets. Born in New York City, she has lived mostly in England since the age of 15, publishing her first collection, Cages, in 1966, and her retrospective, New & Collected Poems, in 2010. Her poems 'give us truly new visions of usual and mysterious events' (A.S. Byatt). Each is a balancing act between thought and feeling, revealing otherness within the everyday, often measuring subtle shifts in relationships between women and men. 

She has always drawn on a wide range of subject-matter, yet the arc of her attention has shifted in her later work, the meaning and effect of the passage of time becoming more central and fascinating as she ages. Written during her 80s, the poems of Somewhere Else Entirely are shadowed by the death of her husband Alan Sillitoe. The book also includes several short pieces of prose, memoirs of childhood years spent in the USA: firstly, those from zero to five years old, then a group about the ages between 10 and 15, during the Second World War, when their mother took her and her brother Harry back to their American birthplace. 
'Her New & Collected Poems, representing half a century's work, asks us to read her writing life as a journey that never really ends, even with publication of a monumental achievement...an extraordinary maturity of voice and vision. The essential continuity of her work is immediately striking; the poems affirm her own sense of poetry (and life) as a constant happening, the past a perpetual present.' – Fran Brearton, Guardian
'Ruth Fainlight has always been a painterly poet, sensuous and observant, who has paid particular attention to myth as it shapes destiny or gives meaning…the reader is aware of images being thought and felt through, the mind winding itself into narratives, prompted now by pain, now loss, now keen pleasure.' – George Szirtes, Times Literary Supplement
'Her voice can be cutting as well as lyrical… Fainlight is terrific on the subject of ageing.' – Helen Dunmore, Poetry Review
Join the Poetry Book Society for 25% off all books