Small Disturbances by Isabel Bermudez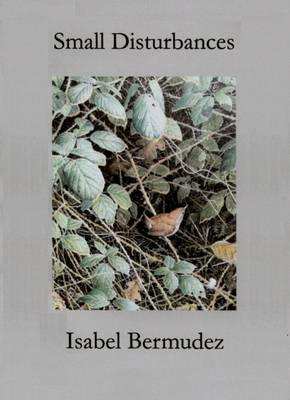 'These poems understand the past is forever seeping into the present, even generations later; they are vibrant, colourful acts of personal, cultural and historical recovery.' Martyn Crucefix

Small Disturbances, Isabel Bermudez's first full-length collection, is populated with family arrivals (often sad and confused) from Colombia and France, with river-birds and other creatures on the banks of the Thames, as well as the 'small disturbances' of the heart at finding an abandoned bee hive.

Isabel Bermudez was born in Bogot  and came to England as a young child. Her poems have been widely published and shortlisted and/or commended in competitions including the Bridport Prize, Torbay International Poetry Competition, Poetry on the Lake (Italy), Ballymaloe International Poetry Prize and the Aesthetica Poetry Competition.
Join the Poetry Book Society for 25% off all books