Six Finnish Poets, ed. Teemu Manninen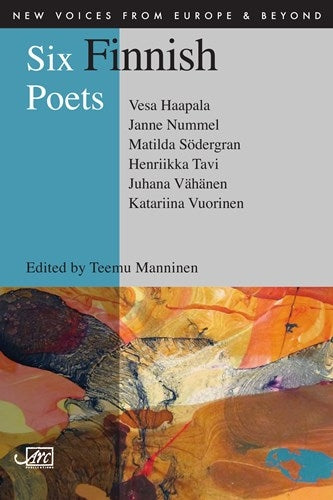 Features the work of six of Finland's most exciting living poets: Vesa Haapala, Janne Nummela, Matilda Södergran, Henriikka Tavi, Juhana Vähänen and Katariina Vuorinen.
Translated by Lola Rogers, Fleur & Emily Jeremiah and Helen R. Boultrum.
These poets offer a refreshing mix of narrative, cinematic and experimental devices, ranging from science fiction to punk to whimsical subject matters. Several of the poets in this anthology collaborate with other artists and this engagement is evident as the poems speak to each other across the collection.
Join the Poetry Book Society for 25% off all books