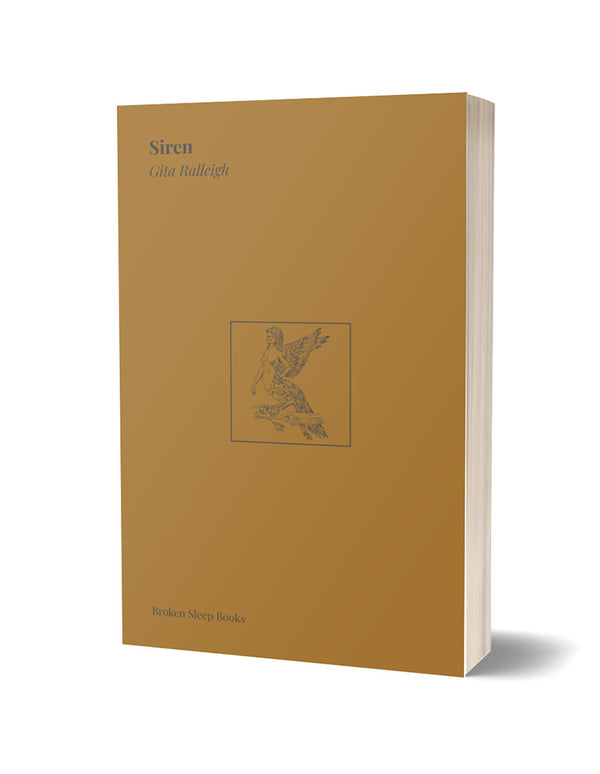 Gita Ralleigh's Siren smoulders like smoke in a ruby, with a powerful sense of danger and compulsion in considering women's lives, agency and hybridity. Ralleigh's survival poems are underpinned by a wild and menacing unpredictability, her language is hyper-sensitive, with sources as disparate as Adrienne Rich, Ovid, and Asian mythology. If you hear the siren's call, beware, nobody leaves her unchanged.
PRAISE for Siren:
Gita Ralleigh is a fierce and shining poet, unafraid to find resistance and beauty in the darkest places. In these wild, febrile poems, she overlaps myth, violence and enchantment until they gleam like scales. These are poems which will burn within you long after the page has been turned.
- Liz Berry, The Republic of Motherhood
Gita Ralleigh's Sirens are half woman half flight, half woman half saltwater, as per the dual nature of the myth. This 'sonation of winging ghosts' is a thrilling exploration of femininity, legends, violence and triumph. As 'thunder djinns the air', these sirens sing strident 'for escape / for escape / for escape'.
- Khairani Barokka, Ultimatum Orangutan
Broken Sleep Books
Join the Poetry Book Society for 25% off all books