Shell Vestige Disputed by Ian Patterson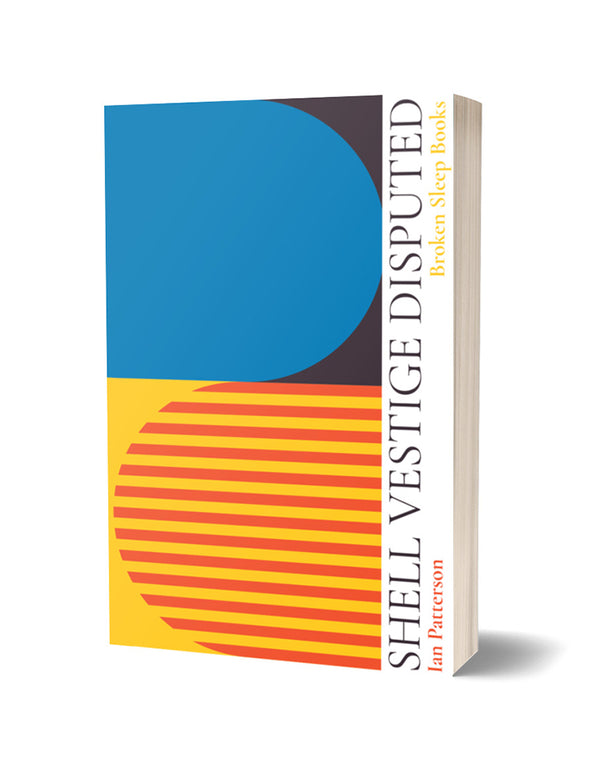 Ian Patterson's Shell Vestige Disputed presents poems which take great pleasure in the mystery of language. Patterson writes with a clear focus on the stress and intonation of words and phrases, crafting complex and puzzling poems which are reminiscent of Prynne and the English surrealists. Shell Vestige Disputed is a collection full of beauty and surprise.
ABOUT Ian Patterson:
Ian Patterson taught English for almost twenty years at Queens' College, Cambridge, where he is now a Life Fellow. His academic writing includes Guernica and Total War (Profile, 2007) and numerous essays on twentieth-century writers; his translations include Fourier, The Theory of the Four Movements (Cambridge University Press, 1996) and Proust, Finding Time Again (Penguin, 2004). He has published over a dozen works of poetry, including Time to Get Here: Selected Poems 1969-2002 (Salt, 2003) and Marsh Air (Equipage, 2019). His poem 'The Plenty of Nothing' was awarded the Forward Prize for Best Single Poem in 2017. He lives in Suffolk.
Broken Sleep Books
Join the Poetry Book Society for 25% off all books